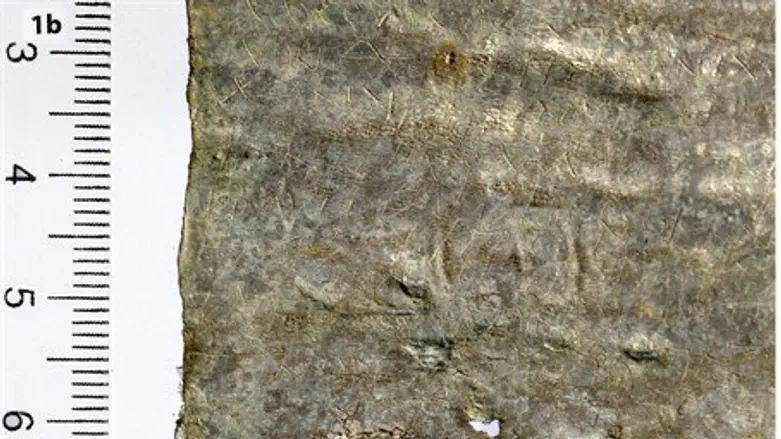 Ancient Curse
Clara Amit, courtesy of Israel Antiquities Authority
On Wednesday the Israel Antiquities Authority released the discovery of a 1,700 year old curse found at the City of David archaeological site in Jerusalem.
The curse, inscribed in Greek on a rolled-up lead plate, was found at the Givati parking lot dig site opposite the City of David.
The text was determined to be a curse written by a professional magician, according to the analysis of Dr. Robert Daniel of Koln University, Germany, an international expert in the field.
Apparently following a legal dispute of unclear nature, a woman named Kirila hired the magician's services to call on the gods of the netherworld to curse her opponent, a man by the name of Yanis.
According to Dr. Doron Ben-Ami and Yana Tchekhanovets, managers of the dig site for the Antiquities Authority, the find was discovered in a room of a large building from the Roman period that has been excavated over the last several years.
The building was built in the 4th century CE in the northern part of the City of David, and was destroyed in an earthquake that shook the region in 363 CE.
The find comes just two days after the Antiquities Authority arrested Arab antiquities thieves who were caught red-handed with artifacts from Beit Shemesh.