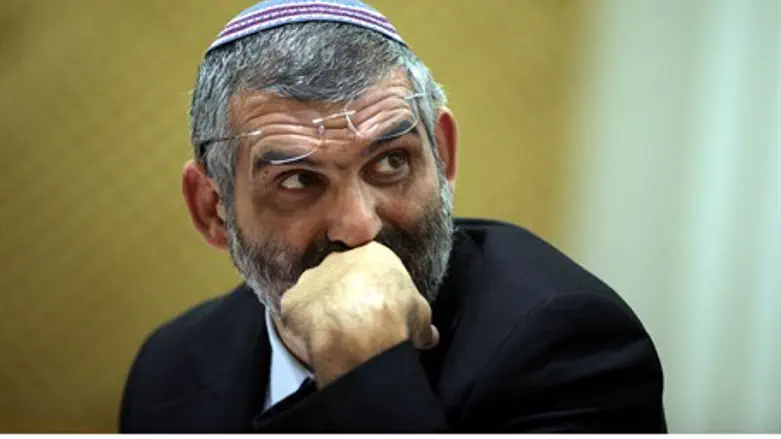 Michael Ben-Ari
Flash 90
A group of protesters made a last-ditch effort to stop the government from freeing convicted terrorist murderers on Tuesday night by blocking the road out of Ofer Prison with their bodies.
Activists previously attempted to prevent the release by appealing to the Supreme Court, but the court rejected their petition.
Among those who took part in Tuesday night's protest was former Member of Knesset Michael Ben-Ari. In a post to Facebook, Ben-Ari explained the protest, "We're against freeing terrorists, and in favor of killing them."
Ben-Ari wore a keffiyeh – a traditional Arab headscarf – to the protest. A journalist asked him why he was wearing it, he reported.
"I answered, 'So that I can get rights, too,'" he said.
"The state of Israel is engaged in affirmative action for Arabs only," he accused. "It releases murderers only if they are Arab."
"Maybe we should buy keffiyehs for all of the men, and hijabs for all of the women, and go wild," he suggested.
Ben-Ari led the Otzma Leyisrael party in the last elections. The party fell 9,000 votes short of entering Knesset.
The outspoken former MK has remained in the public eye with controversial protests and high-profile activism, including a protest against "Sudan city" in Tel Aviv and a confrontation with anti-Israel protesters in Tel Aviv.