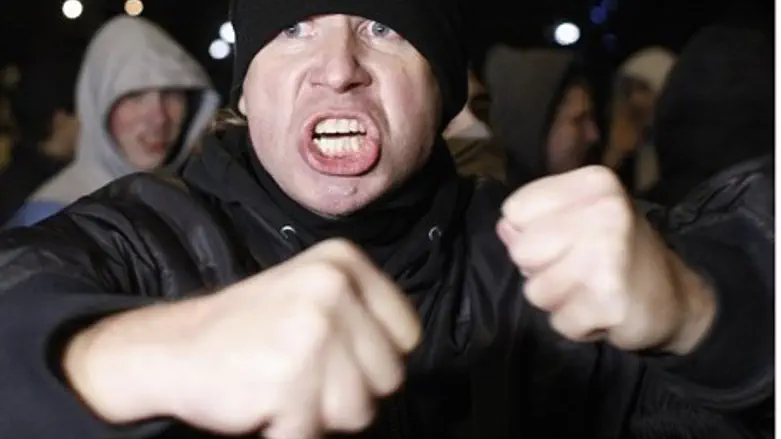 (Illustrative) Not too bright...
Reuters
A 23 year-old man has been arrested over a racially-motivated assault in which he punched two Israeli men - because he thought they were speaking Spanish.
Dylan T. Grall of Janesville, Wisconsin attacked the two men, who were conversing in Hebrew, on Madison street on Saturday morning.
The police report of the incident describes how, upon hearing the two men speak, Grall approached them, swore at them "and demanded they speak English." He then proceeded to punch both men, causing one to fall to the ground and leaving the other with a black eye.
According to the report, "The suspect denied delivering blows, but did acknowledge telling the men to speak English.  However, he thought they were talking in Spanish. An independent witness said the suspect did attack the two Hebrew speaking men."
He was arrested and charged with two counts of battery, with "a hate crime enhancer".