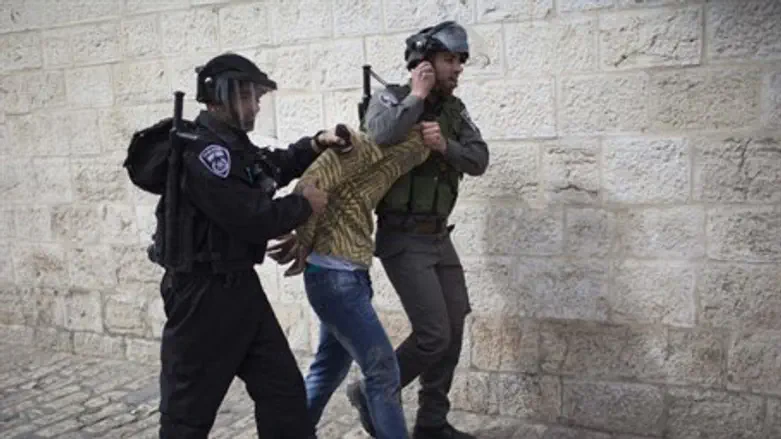 Arrests
Flash 90
Two Palestinian Authority resident Arab men have confessed to the murder of Israeli man Sraya Ofer late last week, the Shin Bet has revealed. The two were arrested on Friday along with a third suspect.
Suspects Ouda Fareed Taleb Haroub, 18, and Bashir Ahmed Ouda Haroub, 21, both from the PA Arab town of Dir Samet in the Hevron region, have confessed to attacking Sraya and his wife Monique and murdering Sariya.
The two say others were involved in the slaying as well.
They revealed to investigators that they had been at the Ofer family home two weeks ago, late at night, but had not carried out the crime at the time.
Shin Bet investigators said the information that the two gave matching testimony to that given by Monique Ofer. Much of her testimony has been kept under wraps as the investigation continues.
The investigation continues.
Sraya Ofer will be laid to rest at 5 p.m. Sunday in the cemetery in Kfar Vitkin in the Sharon region.