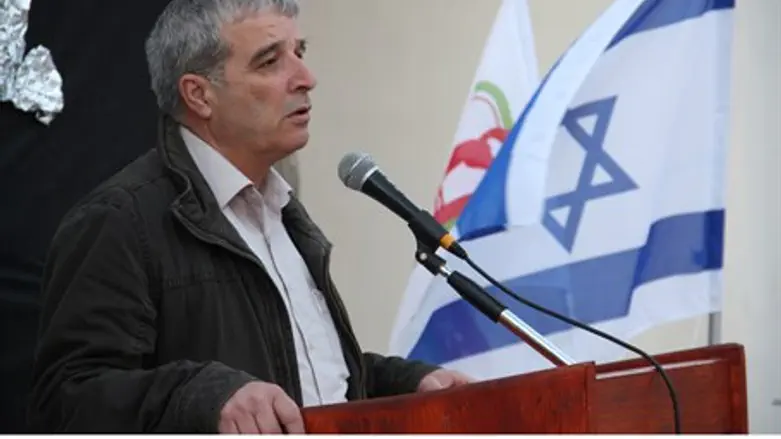 Avi Ro'eh
Yoni Kempinsky
Israeli politicians have condemned the recent murder of YaYa (Shraya) Opher by Palestinian Authority Arabs in the Jordan Valley community of Brosh, and have called on the Prime Minister to cease all negotiations with the PA.
Commenting Friday morning in response to the fatal attack, Yesha Council Chairman and Head of the Binyamin Regional Council, Avi Ro'eh, demanded that the Israeli government immediately stop releasing terrorists - and strengthen the communities in the Jordan Valley.
"Unfortunately, it has been proven, again, that negotiations only push quiet and tranquillity away and increase terror. The government of Israel should not continue to close its eyes in the face of the wave of recent attacks and against the deception of the Palestinian Authority's incitement," Ro'eh stated.
Housing Minister Uri Ariel (Bayit Yehudi) echoed Ro'eh's comments on Friday morning, saying that Prime Minister Binyamin Netanyahu should immediately stop negotiations with the Palestinian Authority, for they offer nothing but the spilling of Jewish blood.
Ariel called the terror attack that resulted in the murder of Colonel (reserves) Shraya Opher, "another lowly murderous attack that proves, once again, that 'peace talks' just equal 'peace victims'." He has said that since the talks do not bring results, but do bring bloodshed, it is not worth endangering lives for their continuation.
Ariel also demanded that the government "stop the release of the terrorists and return the decision on their release to the cabinet for an urgent discussion, and, to order the security forces to act without compromise against the snake of terrorism which has reared its head."
"Again and again the Palestinians interpret our peace overtures as weakness and respond in murder." Deputy Foreign Minister Zeev Elkin (Likud) also said Friday morning, adding "only the policies of "the iron wall" can curb the rising wave of terrorism." 
Elkin called on Prime Minister Binyamin Netanyahu to strengthen Jewish communities in Judea, Samaria and stop the release of more terrorists in the framework of negotiations.