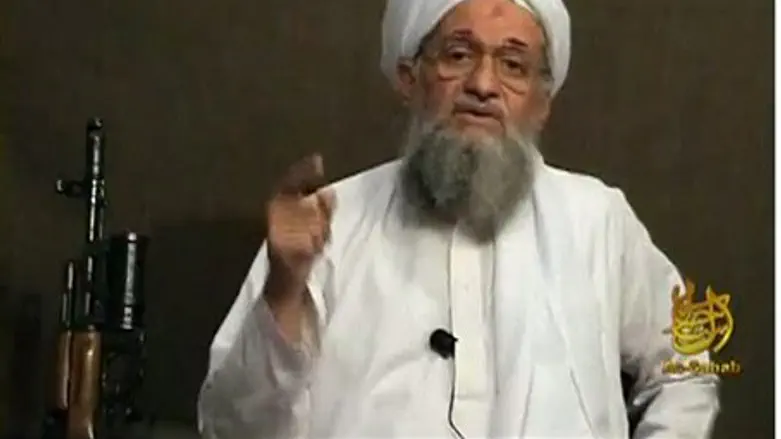 Al Qaeda leader Ayman Al Zawahiri
Reuters
A joint US-Australian citizen has been jailed for 18 years for his part in an Al Qaeda fundraising ring.
Between the years 2007 and 2009, 37 year-old Sabirhan Hasanoff helped funneled around $67,000 to Al Qaeda affiliates in various countries, including Al Qaeda in the Arabian Peninsula (AQAP), the Yemeni franchise of the Islamist terror group considered its most dangerous branch by US authorities.
He and another man, Wisam El-Hanafi, also sent bomb-making equipment to terrorist operatives overseas.
In addition, Hasanoff, originally from Uzbekistan, made plans to travel to Iraq, Afghanistan and Somalia to engage in "jihad" or holy war. He also carried out surveillance of the New York Stock Exchange at the behest of an unnamed Al Qaeda leader, in preparation for a potential attack there.
He was arrested back in 2010 in the United Arab Emirates, and subsequently  handed over to US authorities.
In 2012, both Hasanoff and El-Hanafi pled guilty to one count of providing and attempting to provide material support and resources to Al Qaeda, and an additional count of conspiracy to provide material support and resources to Al Qaeda.
Both men were residents of Brooklyn, New York, and were apparently influenced by another American Islamist, Anwar al-Awlaki, a former AQAP leader who regularly called on Muslims in the west to carry out "lone-wolf" style terrorist attacks, independent of any formal Al Qaeda network if need be. 
Awlaki is believed to have incited or inspired a number of such attacks and attempted attacks by Muslim extremists in western countries, including the infamous "Fort Hood Massacre," in which US Army psychiatrist Nidal Malik Hasan killed 13 people and wounded more than 30 others in a shooting spree at an army base in Fort Hood, Texas.
Awlaki was himself killed in a US drone strike in Yemen in 2011.