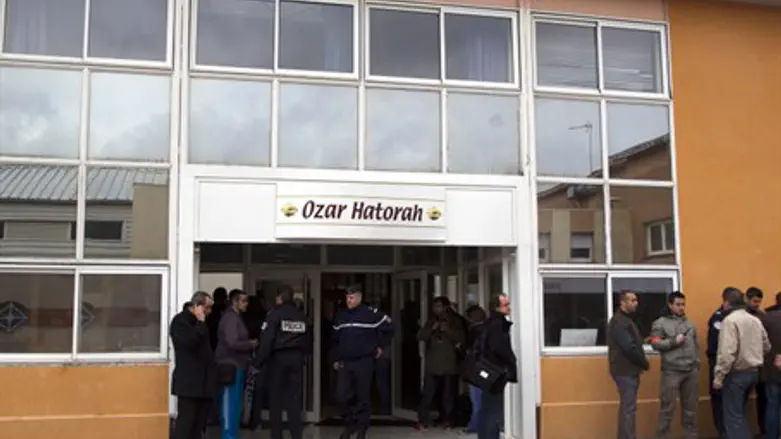 Scene of Merah terror murders in Toulouse
Israel news photo: Flash 90
A French man was sentenced to a year in prison on Monday for making death threats to a Jewish school in Toulouse by phone, AFP reports.
The man is the cousin Mohammed Merah, the terrorist who murdered Rabbi Jonathan Sandler, his sons Aryeh and Gavriel and Miriam Monsonego at the Ohr HaTorah school in 2012.
Before that, Merah murdered three Muslim paratroopers of North African heritage. He was ultimately killed when he tried to flee a police raid on his apartment.
The cousin who was sentenced is accused of calling the Ohr Hatorah School and saying, "I am going to smoke all of you tonight." At court he claimed he was innocent.
In June, French police charged a 30-year-old man with supplying weapons used by Merah.
France has seen a surge of 45% in the number of anti-Semitic incidents since the Toulouse attacks.