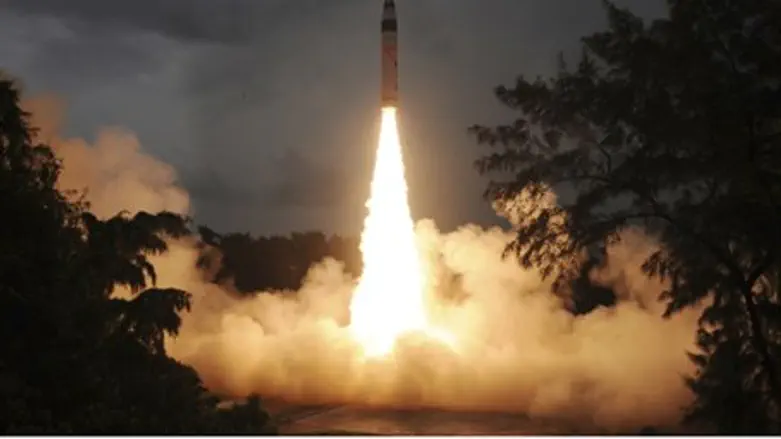 AGNI-V launch
Reuters
India has successfully test-fired for a second time a nuclear-capable missile that can reach Beijing and much of Europe.
"The missile hit its target in the Indian Ocean in 20 minutes – all desired mission objectives of this developmental test were met," Defense Research and Development Organisation (DRDO) spokesman Ravi Gupta said. The DRDO is a department for high-tech military developments.
"It hit the target in a predefined trajectory. It met all the mission objectives."
Al Jazeera reported that a video distributed by the DRDO showed the surface-to-surface Agni-V rocket blasting off Sunday from a forest clearing on Wheeler Island, off India's east coast state of Odisha.
The Agni-V is the most advanced version of the indigenously-built Agni, or Fire, series. It was launched in a maiden test last April. Gupta said there would be four or five more trials, the first likely within three months, before the missile was put into production for military use.
The Agni-V has a range of about 5,000 kilometers (3,100 miles), extending the current maximum range of 3,500 kilometers of the Agni-III. India's theoretical nuclear reach already covers all of neighboring Pakistan, but analysts say the country's ballistic program is now designed to counter nearby nuclear power China as well.
​