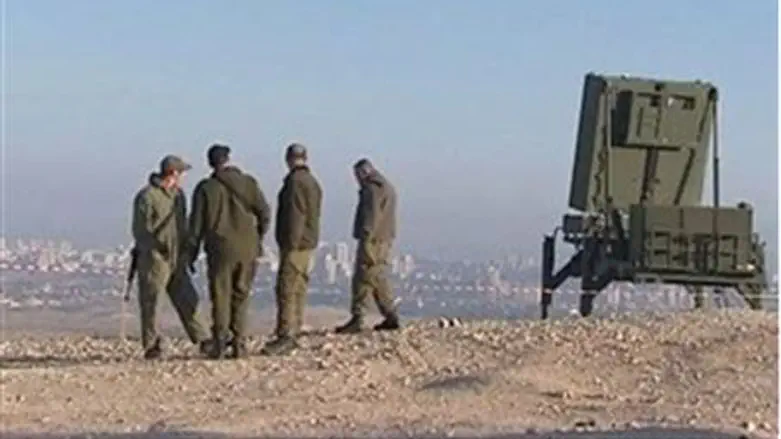 Iron Dome
IDF Spokesperson's Office
Israel deployed its Iron Dome missile defense system near Jerusalem Sunday, an AFP correspondent said. The correspondent said the battery was set up west of the city.
A military spokeswoman would not comment on the deployment, saying only that "defense systems are deployed in accordance with situation assessments." An IDF source said that the system's deployment is a routine part of the way it is tested, by being transferred from place to place.
Late last month a battery of the mobile system was set up in the greater Tel Aviv area, pointing northwards towards Syria.
Meanwhile, the inner government forum known as the Diplomacy-Security Cabinet was convened Sunday afternoon to discuss the Syria situation.
Speaking at a cabinet meeting earlier on Sunday, Prime Minister Binyamin Netanyahu called Israel "an island of tranquility, quiet and security" amidst "the storm raging around us," without explicitly mentioning Syria or its ally, Iran.