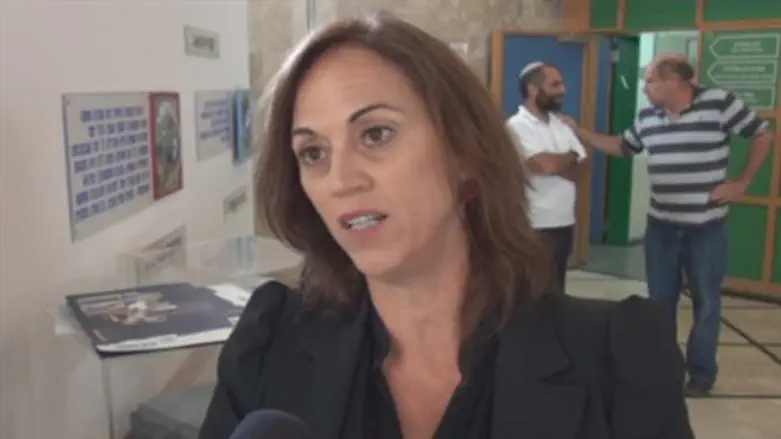 MK Ruth Calderon
Yoni Kempinski
During the current Knesset recess, MK Ruth Calderon (Yesh Atid) has been on a trip to Australia – and has found herself to be a big media hit. Interviewed by numerous media outlets, Calderon has received positive press as a woman who is "bringing a breath of fresh air" to many of the issues that plague Israel, both internal and external.
Calderon was invited to Australia by the Australian Zionist Federation, and has met with Australian officials and local Jewish communities. Calderon, her office said, sees these meetings as essential to the future of the State of Israel.
Two themes have emerged in her interviews in the Australian media: Her commitment to ensuring that reform and conservative rabbis are given equal status with Orthodox rabbis, and her commitment to negotiating a deal with the Palestinian Authority.
About the former, Calderon said that Jews need to "re-appropriate what is all of ours, to delight in the cultural riches that wait for us, for our eyes, our imaginations, our creativity," whether secular or religious. On the latter, Calderon said she supports the establishment of a PA state, and that "as a woman I can help advance that process."
Calderon began making waves almost immediately after she took her seat in the Knesset; in her opening speech, she gave MKs a lesson in Talmud – in Aramaic.
The reception Calderon has received is in sharp contrast to recent severe criticism of Israel in the Australian media, in the wake of the death in Israeli custody of Ben Zygier, known as "Prisoner X," an alleged Mossad agent who committed suicide in Israeli prison.