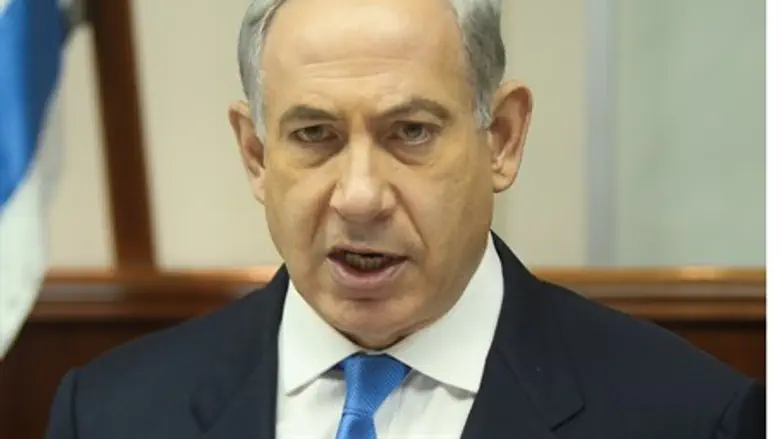 PM Binyamin Netanyahu
Flash 90
Prime Minister Binyamin Netanyahu spoke Sunday about the recent chemical weapons attack in Syria as he addressed his ministers at the beginning of the weekly Cabinet meeting.
"This situation cannot continue. The most dangerous regimes on earth must not have the most dangerous weapons on earth, and we expect this to end," he declared.
"What happened in Syria is a crime and a terrible tragedy," he continued. "Our hearts are with the women, children and babies who were so cruelly hurt by weapons of mass destruction."
Netanyahu also spoke of Israel's current position. Terrorist groups have targeted Israel with rocket fire on the Golan and on the northern Galilee, in an apparent attempt to drag the Jewish state into the conflict.
"Our hand is on the pulse. It will act responsibly – but if it becomes necessary, we also have a finger on the trigger," he warned.
"We know how to protect our citizens and our country from those who seek to hurt us," he said.
Earlier Sunday, Minister of Strategic Affairs Yuval Steinitz predicted that the United States will have no choice but to intervene in Syria's civil war following the chemical attack, which initial reports indicate was approved by sources high in the Assad regime.
Over the weekend the IDF reported that it is planning to station a new, more advanced warship on Israel's naval border with Lebanon.