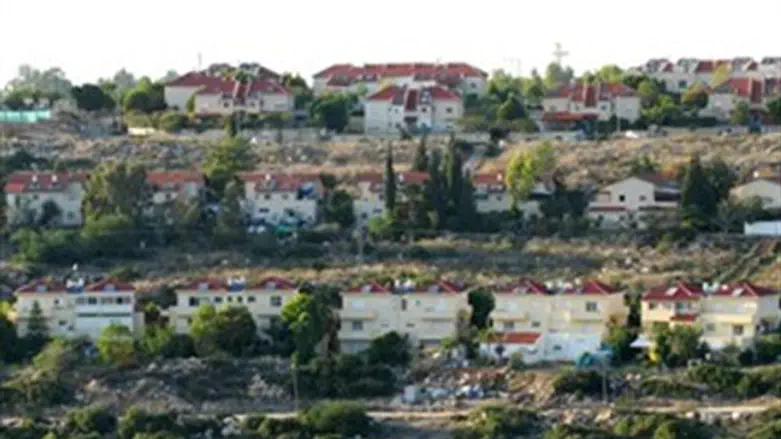 Judea and Samaria
Israel news photo: Flash 90
The United States said on Thursday that it was against Israeli approval of new Jewish homes in Judea and Samaria.
The comments were made hours after it was reported that the Civil Administration has authorized construction of 878 housing units in Judea and Samaria. The units were approved for towns in the Binyamin region, the Jordan Valley, and Gush Etzion.
Speaking to reporters, State Department Spokeswoman Jen Psaki responded when asked about the new construction, "The United States does not accept the legitimacy of continued settlement activity and opposes any efforts to legitimize settlement outposts."
She added that Washington had taken up the issue with the Israelis.
"The Secretary has made clear that he believes both the negotiating teams are at the table in good faith and are committed to making progress," said Psaki.
In the same press conference, Psaki confirmed that peace negotiations between Israel and the Palestinian Authority will resume next week and will be held in Jerusalem, followed by another meeting held in Jericho.
She stated that U.S. Secretary of State John Kerry "does not expect to make any announcement in the aftermath of this round of talks." Kerry was the host of the last negotiation meeting in Washington.
Israel has agreed to release 104 terrorist prisoners as a gesture to the PA for its willingness to resume talks.
Water and Energy Minister Silvan Shalom revealed this week that Prime Minister Binyamin Netanyahu was prepared to offer the PA a building freeze in Judea and Samaria instead of the terrorist release, but the PA rejected that offer.
Israel previously froze construction in Judea and Samaria for ten months in 2009, when PA Chairman Mahmoud Abbas demanded a freeze so talks can resume. At the conclusion of those ten months, however, Abbas refused to come to the negotiating table, demanding instead that the freeze continue and adding more preconditions to talks.