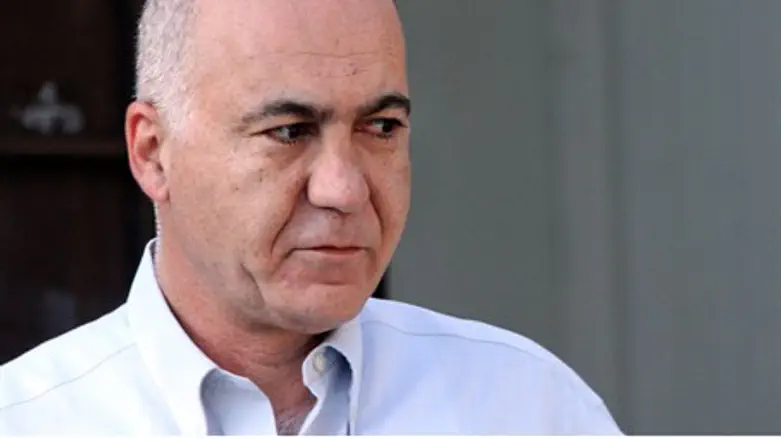 Yoram Cohen
Israel news photo: Flash 90
Shin Bet head Yoram Cohen warned government ministers at the weekly Cabinet session Sunday against releasing terrorists as a "gesture" to the Palestinian Authority (PA) - but the ministers voted to do so anyway.
Cohen explained that the release of terrorist prisoners would diminish security "both in the immediate threat to the public, and because of the erosion in deterrence."
"The chance that the prisoners will go back to terrorism is relatively large," he said. Experience shows that as the years pass from the terrorists' release, they tend to go back to the activity that landed them in jail, he added.
Cohen said, however, that the act of entering into negotiations does have a calming effect "on the ground."
Cohen has handed over to Prime Minister Binyamin Netanyahu recommendations as to which terrorists can be released, which ones should remain in jail, and which should be released to Gaza or abroad, and not allowed back into Judea and Samaria.
The government voted Sunday in favor of Netanyhau's plan to release 104 terrorist prisoners from jail, as a "goodwill gesture" that will accompany the reopening of "peace talks" with the PA.
The identities of the prisoners will be determined by a committee of ministers that will be headed by Netanyahu, and will include Justice Minister Tzipi Livni, Minister of Public Security Yitzhak Aharonovich and Minister of Science Yaakov Perry, a former Shin Bet head.
The decision was passed with a majority of 13 ministers in favor, seven opponents and two who abstained.