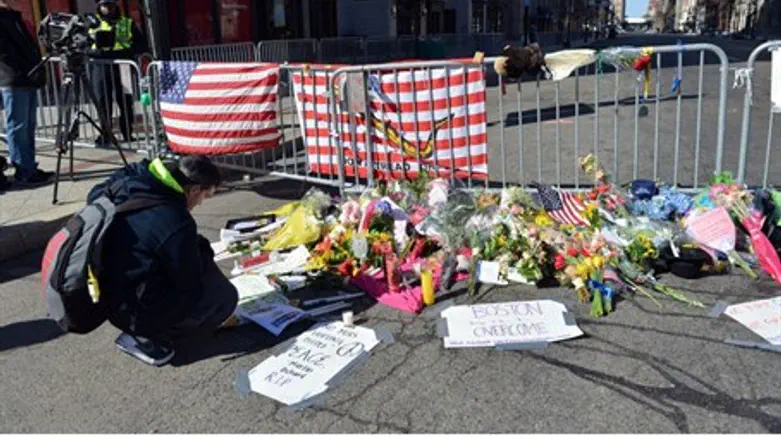 site of Boston attack
AFP file
The Simon Wiesenthal Center expressed disgust at accused Boston Marathon bomber Dzhokhar Tsarnaev making the cover of this month's Rolling Stone magazine.
"Just what we need —a dreamy-eyed terrorist on the cover of Rolling Stone— it will go nicely with his social networking groupies," said Rabbi Abraham Cooper, associate dean of the Wiesenthal Center.
The magazine photo was accompanied by an investigative report into the life of Tsarnaev, including a revelation that he used to hide his Muslim identity while studying in high school.
"It was important for Rolling Stone to publish an analysis of what brought Tsarnaev and his brother to embrace terrorism, but the cover should have been a picture either of the innocents murdered or the young marathoners whose limbs were blown," he also said. "Does it matter? Who are we kidding, terrorist as cover boy?" Cooper added.

Rabbi Cooper suggested that the editors to apologize and devote the next cover to the shattered lives of their victims, including the three college students whose brutal murders went unsolved until possible links to the Tsarnaevs were discovered.
More than 9,000 comments expressing outrage were posted on the magazine's Facebook page, while storeowners in the Boston area announced that they would refuse to sell the magazine in their stores.