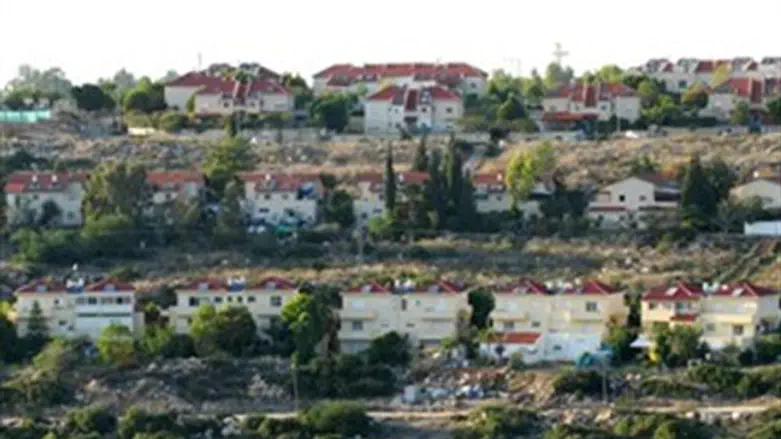 Judea and Samaria
Israel news photo: Flash 90
Sweden rejected on Tuesday Prime Minister Binyamin Netanyahu's criticism of new European Union guidelines forbidding its member states from cooperating, transferring funds, giving scholarships or research grants to bodies in Judea and Samaria, eastern Jerusalem, and the Golan Heights.
Netanyahu said he expected those concerned about world stability to first deal with more pressing issues like Syria's civil war and Iran's nuclear program.
"As Israel's prime minister, I will not allow hundreds of thousands of Israelis living in Judea, Samaria, the Golan Heights and our united capital of Jerusalem to be harmed," he said.
In response, Swedish Foreign Minister Carl Bildt tweeted, "It should not come as a surprise that the EU supports international law in Middle East peace efforts."
The new guidelines, promulgated by the European Commission which is the operative arm of the EU, will go into force on July 18.
A senior Israeli official told AFP the EU move could hinder U.S. Secretary of State John Kerry's efforts to revive stalled Israeli- Palestinian Authority peace talks.
"Some in Europe seem to be determined to undermine this effort and to undermine the chance of returning to direct Israeli-Palestinian peace talks," he said.
"Why would any Palestinian leader enter negotiations when they receive what they want without negotiation?"
Kerry was in Jordan on Tuesday for his sixth Middle East visit in as many months and was to meet PA Chairman Mahmoud Abbas in the evening for a private dinner.
Deputy Foreign Minister Zeev Elkin said that the EU decision is "very worrisome" and will make it difficult for the state of Israel to conduct contacts with the EU regarding cooperation agreements.
A spokeswoman for EU foreign policy chief Catherine Ashton denied a change in policy.
"It's not a new approach," Maja Kocijancic said in Brussels, adding the guidelines would "bring clarity into this system," according to AFP.
Defense Minister Moshe Ya'alon responded calmly to the EU's boycott decision, saying, "It is not new that many countries in the world refer to Judea and Samaria as occupied territory and that they operate accordingly. We have our policy and we will continue to act in accordance with it, and with our interests."