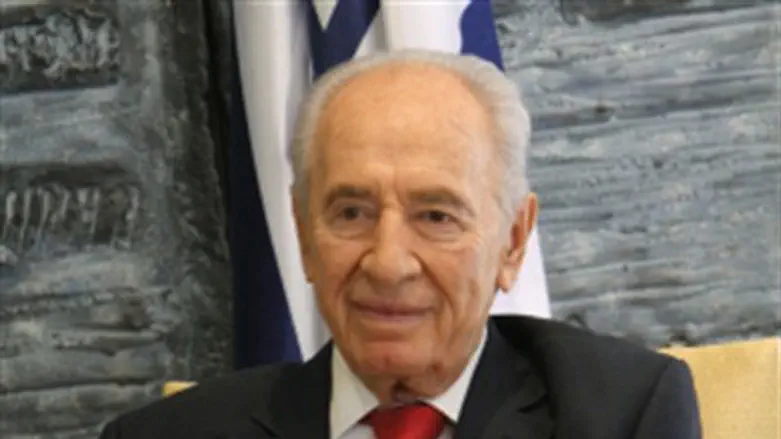 President Shimon Peres
Israel news photo: Flash 90
On the eve of Tisha B'Av, one of the two most important fast days in the Jewish calendar, President Shimon Peres has sent a message of peace to Muslims around the world to mark the Islamic holy month of Ramadan, in which Muslims fast each day for the entire month, from an hour before sunrise until sunset.
In his holiday message, Israel's president contended that Ramadan is not just a holiday for Muslims since Jews are also the children of the Biblical Patriarch Abraham.
"After all, we are coming from the same family," he said, "the family of Abraham. And after all, you, us, the Christians, all of us, we pray to the L-rd to stop the bloodshed, to let the children be safe at home, to make it unnecessary for their mothers to cry, to suffer, and we can do it. It depends upon us."
"We have to come together and bring peace -- all of us," he declared.
"We have to do whatever we can, as believers, to do it immediately," he added, noting that although Ramadan is an "occasion to fast," it is also a time to think, to wish and to hope.
"All of us should use those days really to pray to the L-rd and to call upon ourselves to bring peace for all," he urged. "People may be, and should be even, different, but not when it comes to life, not when when it comes to peace, not when it comes to happiness, [and] not when it comes to food.
"Let's do it. It is a call from heaven. It is a necessity for all of us on earth," he concluded.
The greeting was posted on the president's Facebook page and as a YouTube video. In addition, it was sent to millions of Muslims via social networks, central web sites and leading blogs.