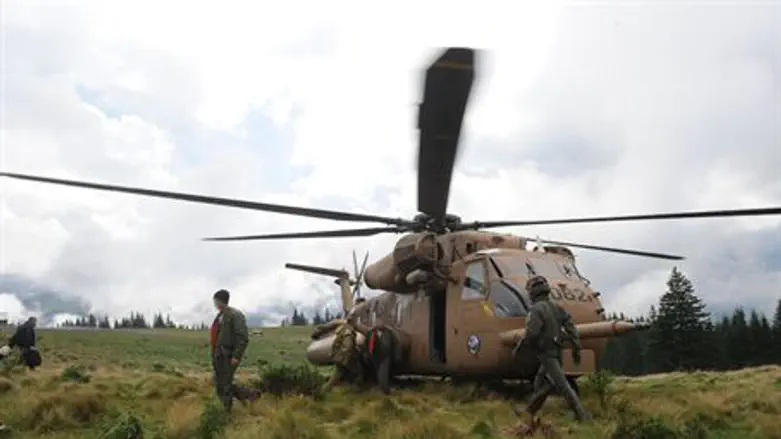 IDF Rescue Forces (archive)
Israel news photo: IDF
Israeli military search and rescue team members were on holiday climbing a cliff in Wales on Sunday when a 67-year-old man fell from the mountain.
The two IDF soldiers were climbing at Bwlch y Moch at Tremadog, when the man fell while on a route known as "one step in the clouds."
Having dropped 32 feet (10 meters), an Aberglaslyn Mountain Rescue Team spokesperson told reporters the victim "luckily" was caught by his gear, breaking a leg in the process.
Fourteen rescue team members plus the two IDF soldiers and the Wales Air Ambulance were involved in bringing the victim down safely, according to the BBC.
The IDF National Search and Rescue Unit, operated under Home Front Command, is a highly skilled force trained to execute special search and rescue missions in Israel and abroad. 
Founded in 1983, the unit specializes in rescuing people trapped under ruins and has been sent to disasters around the world, including tsunamis, earthquakes, and various terror attack sites.