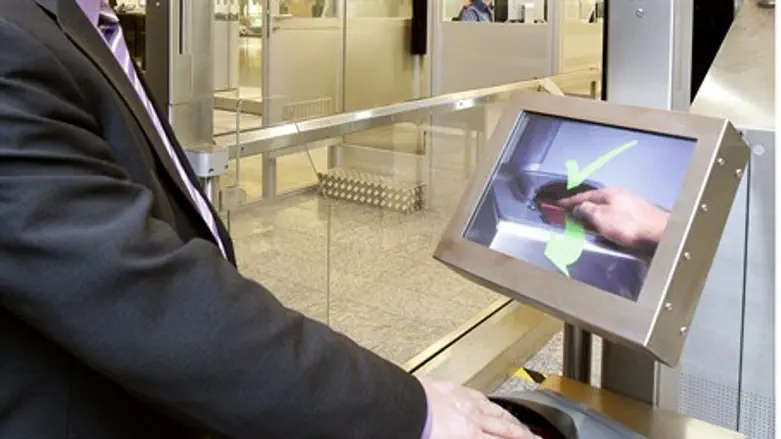 Biometric database in action
Flash 90
Beginning Monday, the new biometric database system goes into effect in test areas, with the first set to be Rishon Lezion. The system is planned to eventually replace identity cards, and will be mandatory, but for now, the system is voluntary. Residents of Rishon Lezion can register with the biometric database, with the information used to grant them access to government offices and other facilities where presenting an ID card is usually necessary.
Many Israelis are uncomfortable with the idea of the government's getting hold of such personal information – one of them being former minister Michael Eitan, who suggests that people simply ignore the system and refuse to register. "This is a struggle for the image of the state of Israel," he said. "Will we be a free people that ensures privacy for its citizens, like other advanced countries, or will we become the leading 'police state,' keeping a constant watch on citizens," Eitan said.
The system is voluntary, at least for now, Eitan said, "and as such I see absolutely no reason to participate in it and become the government's 'guinea pigs' in a project that will not do anything positive for Israel – not for the country, its citizens, or its security."
The Knesset passed the Biometric Database Law in 2009, after long, drawn-out Knesset debates and numerous meetings of committees and sub-committees. The law authorizes the implementation and distribution of "smart cards" that will include biometric information on Israelis, replacing the current ID cards.
The law authorizes a two year long test period, with the project to be rolled out gradually in many locations around the country. According to a spokesperson for the Population Registry, the system supplies many benefits, such as preventing identity theft, and enabling access to many online services.