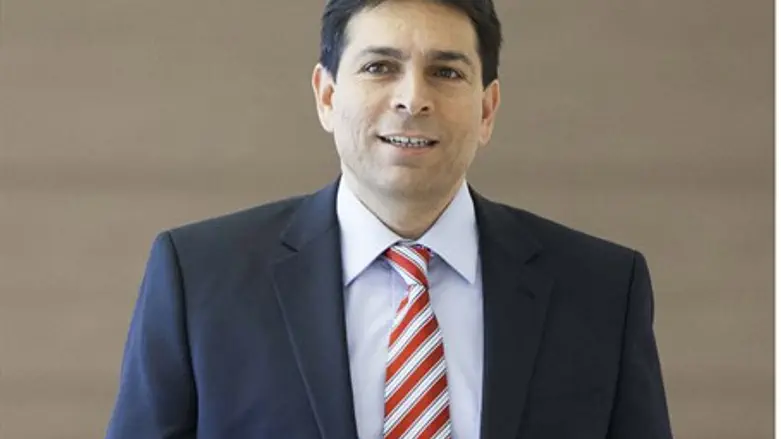 Deputy Defense Minister Danny Danon
Flash 90
Deputy Defense Minister Danny Danon has been elected to head the Likud convention with an overwhelming majority of 85% of the vote.
Prior to the election, Danon said, "Today's results will tell us one thing: the Likud is going back to the people. We'll bring back the spirit, the young idealistic spirit of the Likud."
"I have just one goal here, and that is the good of the movement," he continued. "Today we are going to win the important position of head of the Likud committee, which is the heart of matters."
Danon has taken heat from fellow Likud members for his strong stance against the "two-state solution" and in favor of allowing Israelis to build in Judea and Samaria. He has voiced his views publicly even when they appear to oppose positions held by Prime Minister Binyamin Netanyahu.
His new position may set him up for conflict with Netanyahu. According to Danon, "If in two days from now there will be a diplomatic plan, it will come [to the convention committee] for a vote."
Danon is also a candidate to head the Likud central committee.