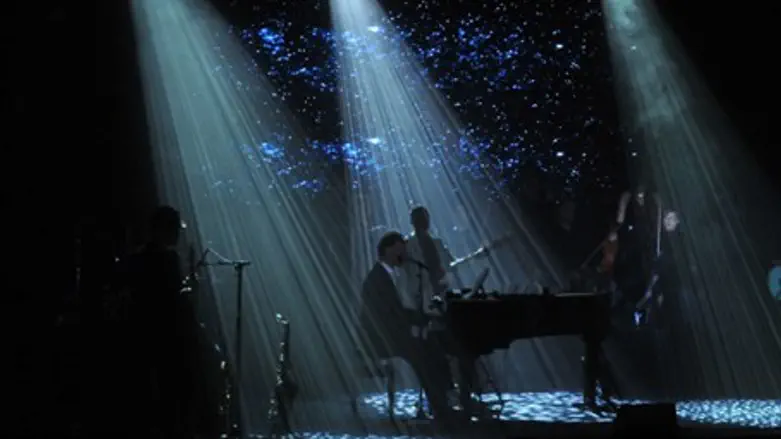 concert
Flash 90
Neil Tennant, the singer in the pop duo Pet Shop Boys, on Monday rejected calls from pro-Palestinian Authority activists to cancel the band's Tel Aviv concert, scheduled for June 23, the Israel Hayom daily reports.
According to the newspaper, last week, a group on the pro-Arab site Innovative Minds mobilized to pressure the British pop band to cancel next Sunday's concert at the Nokia Stadium in Tel Aviv.
The group is claiming that the act of performing a concert constitutes tacit support for Israel's "policies of discrimination." The organization plans to hold a demonstration this week outside a Pet Shop Boys performance in London, in an effort to ratchet up the pressure.
Tennant, however, was not cowed.
"I don't agree with this comparison of Israel to apartheid-era South Africa," he wrote, according to Israel Hayom.
"It's a caricature. Israel has [in my opinion] some crude and cruel policies based on defense; it also has universal suffrage and equality of rights for all its citizens, both Jewish and Arab," said Tennant, who noted, "In apartheid-era South Africa, artists could only play to segregated audiences; in Israel anyone who buys a ticket can attend a concert."
Earlier this month, R&B singer Alicia Keys decided to go ahead with her July 4th concert in Tel Aviv despite calls from a number of anti-Israel activists to boycott the Jewish state.
"I look forward to my first visit to Israel. Music is a universal language that is meant to unify audiences in peace and love, and that is the spirit of our show," Keys said.
Pulitzer Prize-winning author and activist, Alice Walker, and Pink Floyd member, Roger Waters, had beseeched Keys to boycott the Jewish state.
Walker had written an open letter to Keys stating, "It would grieve me to know you are putting yourself in danger (soul danger) by performing in an apartheid country ...."
Last year Walker refused to authorize a new Hebrew translation of her acclaimed novel, "The Color Purple."