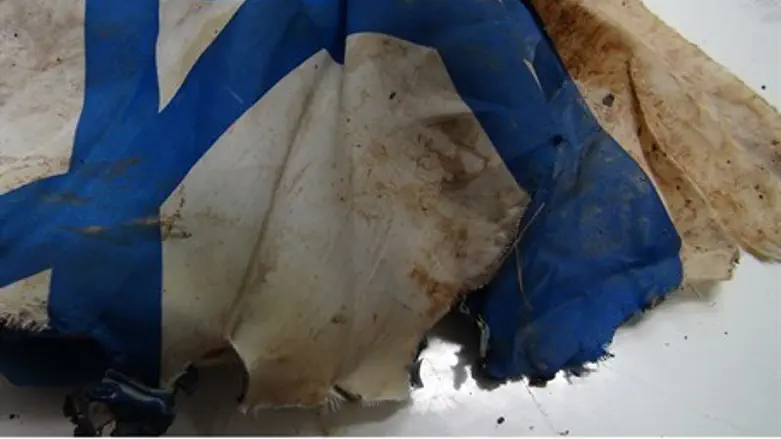 The flag that was burned
Hezki Ezra
Two Arab youths attacked a group of Jewish children in Jerusalem's Homat Shmuel (Har Homa) neighborhood.
About ten Jewish children established a play encampment near the neighborhood, where they played and studied Torah after school.
Sunday afternoon, two Arab youths arrived on the scene, attacked the children, causing bruises to two of them. They tried to throw one of the children into the wadi but failed.
The Jewish children ran off and the Arabs burned their encampment, including holy books, and an Israel flag. They also threw a bicycle that one of the children had received for his bar mitzva into the flames.
The boy whose bicycle was burned told Arutz Sheva, "We are not afraid and we hope the police will take care of them. We will rebuild the encampment."
A member of the Homat Shmuel directorate said that he expects police to be "more assertive" in cases like these.
Photos by Hezki ezra
אופנים שרופות
ספר תנ"ך שרוף
דגל ישראל שרוף