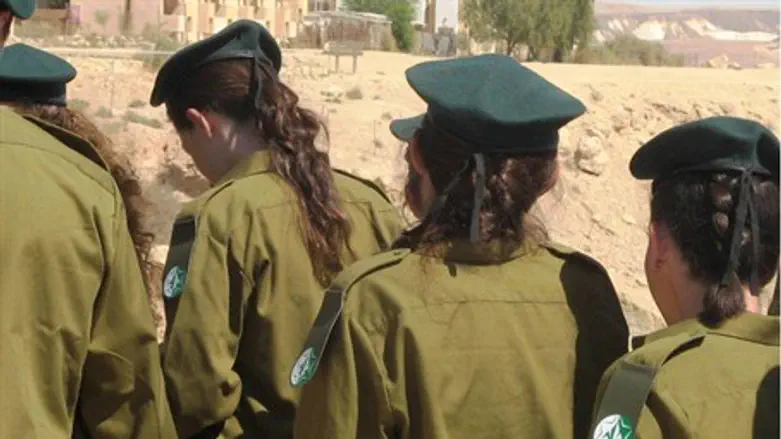 Female soldiers
Hagai Huberman
Female soldiers serving at a base near Hadera reported Tuesday night that two Arab men attempted to kidnap them.
The Arab men reportedly attempted to drag three soldiers into a car by force.
Police are searching the area. They suspect that terrorists may be behind the attempted kidnapping.
In recent months terrorist groups have made several attempts to kidnap Israeli soldiers and civilians in order to barter for the release of terrorists imprisoned in Israel.
On Monday it was revealed that in May the IDF and police nabbed a terrorist who had planned a combined shooting and kidnapping attack with the goal of obtaining an Israeli hostage.
The attack had been planned by Hamas terrorist Hasham Abed Alkhader Ibrahim Hajaz, who was deported from Israel after being released in the deal to free captive IDF soldier Gilad Shalit. Hajaz had been sentenced to 10 life terms in prison for the murder of 10 Israelis in terrorist attacks.