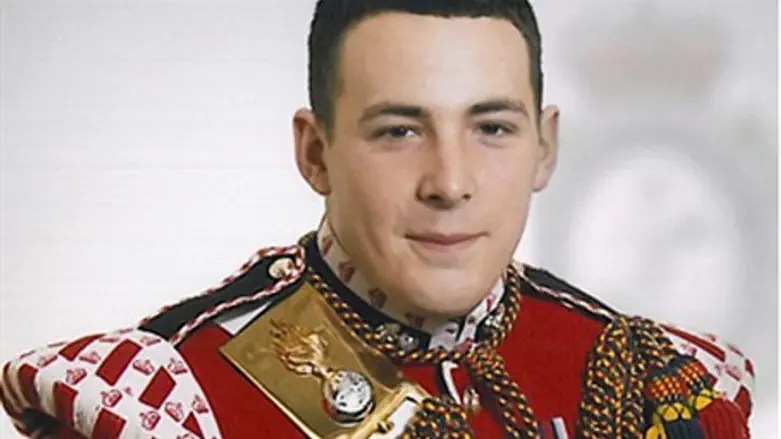 Drummer Lee Rigby
Reuters
A second man was charged on Saturday with the brutal murder of Drummer Lee Rigby in Woolwich, south-east London, on May 22, the BBC reported.
Michael Adebolajo, 28, of Romford, Essex, was also charged with the attempted murder of two police officers and possession of a firearm, the report said.
He has been remanded in custody to appear in Westminster Magistrates Court on Monday.
Michael Adebowale, 22, has already been charged with the soldier's murder and appeared in court on Thursday.
Abedowale was charged after spending six days in hospital, having been shot by police and arrested following the attack.
Adebolajo, who was also shot and arrested at the scene, was charged after spending nine days in hospital and taken into custody at a south London police station.
Both Adebowale and Adebolajo were filmed and photographed by witnesses following the attack, which took place on a busy street during the afternoon.
A post-mortem examination found Drummer Rigby, from Middleton, Greater Manchester, died of "multiple incised wounds" after the attack, reported the BBC.
The total number of arrests made in connection with the attack stands at 12. So far, eight of those arrested have been bailed and two released without charge.
There was shock and fury in Britain following the gruesome murder. In the hours following the attack, around 250 supporters of the anti-Islamist English Defense League (EDL) gathered at Woolwich Arsenal train station. The group reportedly hurled bottles and became involved in minor skirmishes with the police, but later dispersed without any arrests being reported.
It was reported this week that Adebolajo was arrested in Kenya in 2010, and deported to Britain.
He was believed to have been preparing to fight in the ranks of Somali terror group al-Shabab.
Britain therefore knew that Adebolajo was possibly dangerous, but took him in nonetheless, and apparently set him free.