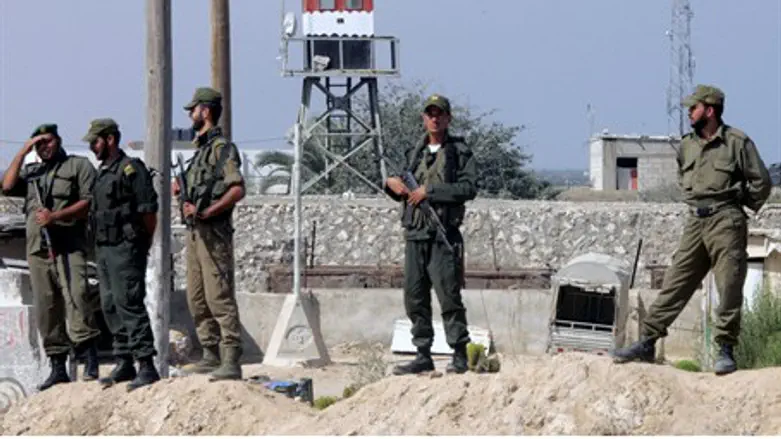 Hamas forces
Israel news photo: Flash 90
The British Daily Telegraph reports that Hamas, which rules Gaza, is paying a heavy price in lost aid over its assistance to the rebels fighting Bashar al-Assad in Syria. Iran has made a meaningful cut in its aid to Hamas, which had previously reached amounts as large as 15 million Australian dollars per month.
Iran is Syria's most important strategic prop and is involved in defending Assad's regime by sending Revolutionary Guard forces, Hizbullah fighters and Shiite Iraqi forces to fight the rebels. The assistance is crucial to Assad, who has been facing great difficulty in the civil war, which is now 2.5 years old.
Razi Hamed, an official in the Hamas government, admitted to the Telegraph that Iranian aid has dwindled because of Hamas's support for the rebels.
Hamas maintained a neutral stance in the first months of the war, but when it came out on the side of the rebels, its delegation was kicked out of Syria. Its representatives in Lebanon are now feeling similar pressure from Hizbullah.