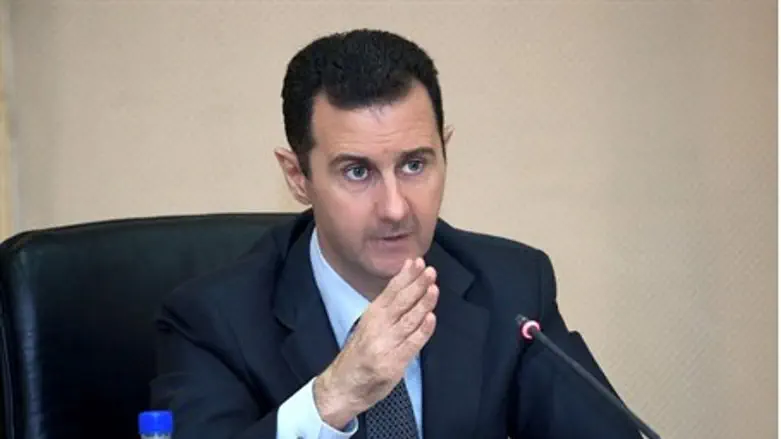 President Bashar al-Assad
AFP photo
Syrian President Bashar al-Assad said on Thursday there was "popular pressure" to open a military front against Israel on the Golan Heights, and warned his country would bomb Israel if it attacks Syria again.
"There is clear popular pressure to open a new front of resistance in the Golan," Assad said in an interview with Al-Manar, the television channel of his ally, Lebanon's Shiite Hizbullah movement. "This is a political-ideological matter that will eventually turn into a military one."
"There are several factors, including repeated Israeli aggression," he said. "The next time Israel attacks, if it attacks, we will have a strategic response. A bombing against a bombing."
Asked what kind of weapons would be used against Israel, he said, "There are things that will be determined in the proper date and time."
"We have informed all of the elements that contacted us that in the next times we will respond," Assad said.
Israel is believed to be behind several recent bombing attacks against Syrian weapons sites. Israel is concerned that amid the growing chaos in Syria, unconventional weapons will be transferred to Hizbullah or fall into the hands of rebel Islamists. It is also concerned that Assad may try to unite the country by staging an attack against Israel.