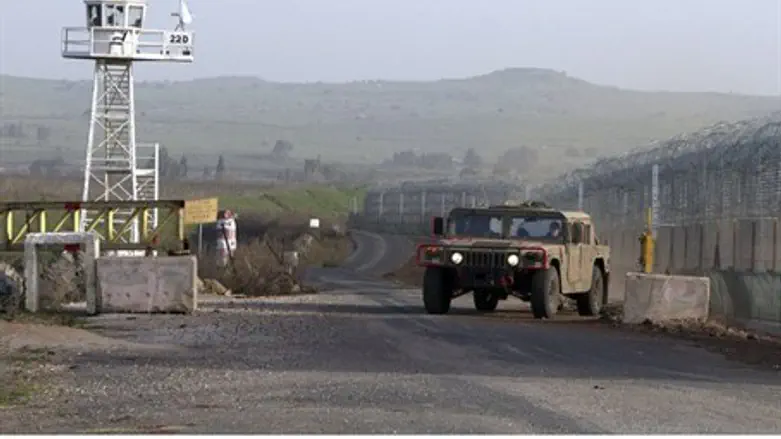 Israeli-Syrian border
AFP file
Syrian President Bashar al-Assad said that despite the portrayal by the media of a deal for advanced missiles to be purchased from Russia as a future event, the fact is that Syria has already begun acquiring the S-300 missile system from Moscow.
Assad made the comments in an interview that will be broadcast Thursday night on the Al-Manar Lebanese television station, associated with Hizbullah. Several portions of the interview were previewed in a Hizbullah-controlled Lebanese newspaper, Al-Akhbar.
Assad said that shipments of the S-300 system were already underway, and that some had already arrived, the report said. Relating to the possibility that Israel would attempt to eliminate the missiles once they were in Syria, Assad said that Damascus would "immediately retaliate." He added that he would "not hesitate to arm groups that were working to liberate the Golan."
The S-300 is regarded as one of the most potent anti-aircraft missile systems currently available, with radars that have the ability to simultaneously track up to 100 targets, while engaging up to 12 at one time. Israel and the U.S. have protested to Russia against the sale, saying that the missiles would eventually be used against Israel. In comments Tuesday, Russian Deputy Foreign Minister Sergei Ryabkov said that the system was a "stabilizing factor" for Syria. "Such steps will deter some hotheads from considering scenarios that would turn the conflict international with the involvement of outside forces," he said, without specifying who he was talking about.