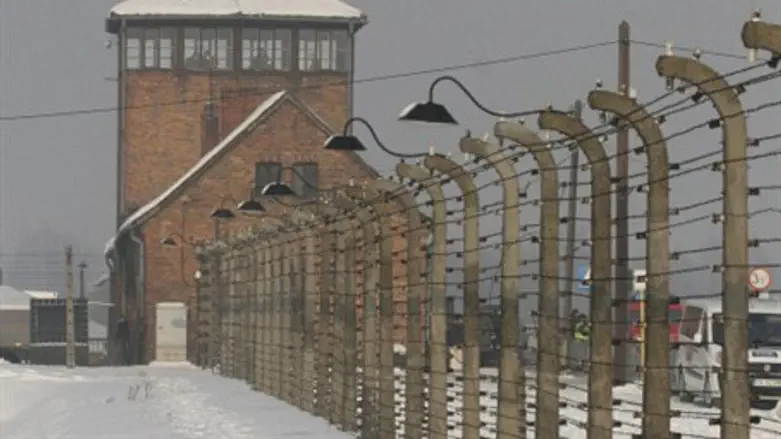 Auschwitz
Flash 90
The Auschwitz-Birkenau museum said on Wednesday it had acquired a newly discovered journal written and illustrated by Polish prisoners of the Nazi German death camp in southern Poland.
The three inmates' hand-made memoirs, which include poems and pen-and-ink and watercolour drawings of gas chambers and a hanging, were donated by the widow of a US war veteran, museum spokesman Bartosz Bartyzel told AFP.
"We only know the authors' names and [prisoner] numbers, but we don't know anything about how they were able to produce the drawings. It was very hard to access paper," he said.
The prisoners gave the journal to Lieutenant Clifford Hensel in 1945 as a thank-you gift for his help in liberating the Mauthausen concentration camp in Austria where they ended up.
The first page includes the dedication "In gratitude for helping Poles", written in Polish.
Hensel's widow Eleanor discovered the book after his death in 2008 and decided the museum would be the best place for it.
"It's a donation of great value, both artistically and historically speaking," said Elzbieta Cajzer, head of the museum's collections, according to AFP.
The Nazis set up a drawing studio at Auschwitz for artist prisoners to carry out commissions for them, but other inmates were not allowed to draw and risked death for doodling on cardboard or in notebooks.
More than 1 million people, mostly Jews, were killed between 1940 and 1945 at Auschwitz-Birkenau, the most notorious of the death camps run by Nazi Germany.