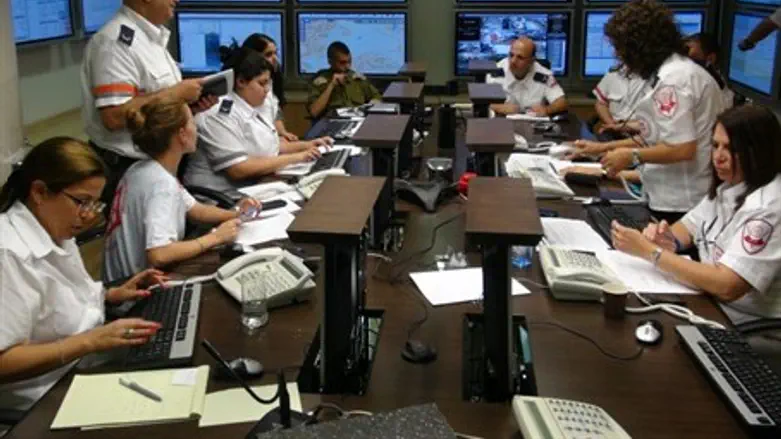 MDA's War Room
Yoni
Israel held a countrywide Home Front air raid drill this week. The drill, held at 12 noon during school hours and again at 7:00 p.m., when most people have arrived home at the end of the day, was intended to make sure that Israelis know where their shelters are located and can get to them quickly.
However, there is another side to air raid drills, and that is a practice session for the emergency services that would be needed in case the drills turned into reality.
Magen David Adom (MDA), Israel's national emergency rescue service, relied upon for ambulance and cardiac emergency needs, took the opportunity to practice their war routines very seriously. Arutz Sheva went to MDA's sheltered war emergency control room to see how the preparation for response to ABC - atomic, biological and chemical - attacks is organized.