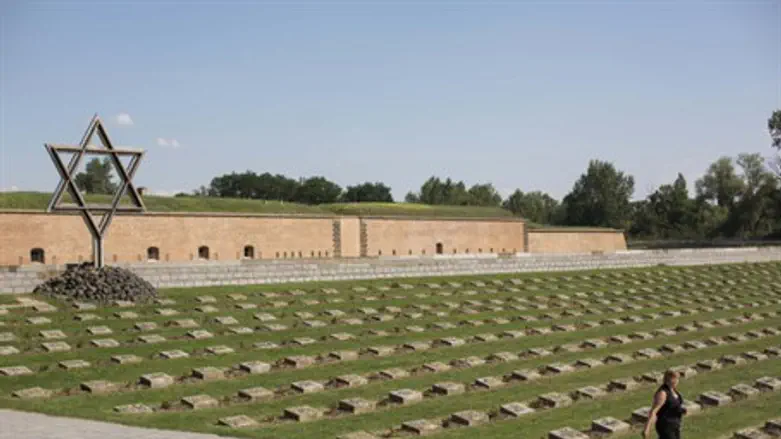 Jewish cemetery
Flash 90
A walkway in Warsaw has been named in honor of a Polish woman who is credited with saving 2,5000 Jewish children during the Holocaust, after students in Kansas succeeded in bringing the story of the righteous gentile to the attention of Polish officials.
The work of Irena Sendler, a social worker who smuggled Jewish children out of the Warsaw Ghetto during the Nazi occupation, was virtually ignored until a group of students at a southeast Kansas high school insisted that her story be told, The Wichita Eagle reported.
In 1999, students at Uniontown Kansas High School learned about Senler's work after doing school research which led them to write a play.
They eventually were invited to perform their play, "Life in a Jar," on National History Day in Washington, D.C., in 2000, according to the Kansans newspaper.
Upon learning of the student endeavors, which made national news headlines in Poland, officials decided to honor the righteous gentile by naming the Warsaw walkway in her honor.
Polish President Bronislaw Komorowski and Warsaw Mayor Hanna Gronkiewicz-Waltz presided over the naming ceremony Wednesday.
Sendler was captured by the Nazis, tortured and slated for execution until she managed to miraculously escape. She then went into hiding until the end of the war. Sendler died in 2008.