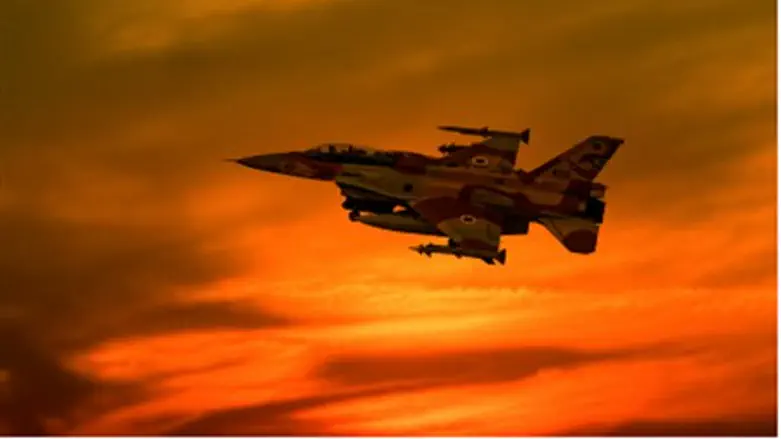 F-16i takes off at sunset
Israel news photo: Flash 90
Israel "will know what to do" if Russia delivers highly advanced anti-aircraft missiles to Syria, Defense Minister Moshe Yaalon said Tuesday.
AFP said this was "an apparent allusion to another air strike" on Syria.
"The deliveries have not taken place – I can attest to this – and I hope they do not. But if, by some misfortune, they arrive in Syria, we will know what to do," Yaalon said.
His comments came after Russian Deputy Foreign Minister Sergei Ryabkov said providing the missiles to the regime of President Bashar al-Assad would be a "stabilizing factor" aimed at deterring any foreign intervention in Syria.
Speaking in Moscow, Ryabkov said "we consider these supplies a stabilizing factor and believe such steps will deter some hotheads from considering scenarios that would turn the conflict international with the involvement of outside forces." .
Prime Minister Binyamin Netanyahu met Russian leader Vladimir Putin two weeks ago, in an effort to forestall the transfer of the missiles to Syria. He reportedly told Putin that the missiles could be used to threaten Israeli civilian air traffic, among other things. In recent days, there have been reports that the transfer of the advanced systems would not be carried out.