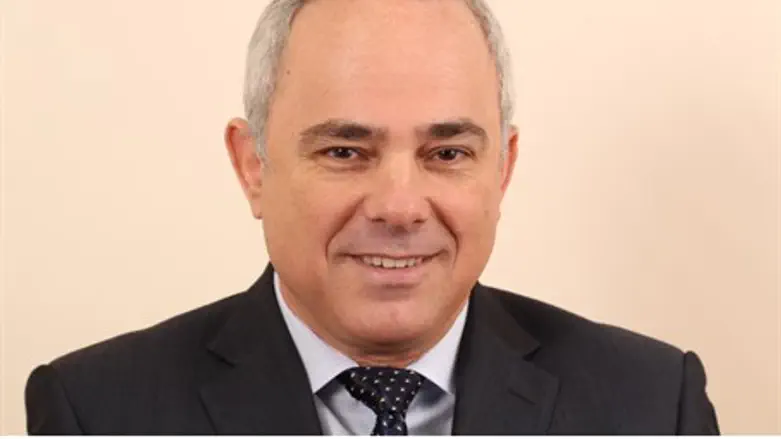 International Relations Minister Yuval Steini
Flash 90
President Shimon Peres is not a spokesman for the Israeli government and does not represent its views when he publicly calls to resume peace negotiations with the Palestinian Authority, International Relations Minister Yuval Steinitz pointed out on Sunday.
"I did not know that Peres was appointed government spokesman, the government has a spokesperson of its own," Steinitz said before Sunday morning's cabinet meeting, after Peres, who the World Economic Forum (WEF) in Jordan, said that peace between Israel and the PA is "a real possibility," adding that time should not be wasted in reaching an agreement.
"As far as the Palestinians are concerned we have a functioning beginning and an agreed solution. The solution is the two-state solution -- living in peace and dignity," Peres said.
"Decisions on diplomatic issue are made only in the government, and any such statement – to put it mildly – is not helpful to Israel," Steinitz pointed out in response to the remarks by the President.
Tourism Minister Uzi Landau also expressed considerable skepticism during the Cabinet meeting regarding negotiations on the basis of a two-state solution which is based on the 1949-1967 armistice lines. He quoted in this context former Foreign Minister Abba Eban, who termed these indefensible borders the "Auschwitz borders".
Peres had claimed that the overwhelming majority of Israeli citizens favor a return to the 1949-1967 borders.
"What country wants have borders with which it cannot defend itself?" said Landau. "Who wants to sign an agreement with a state whose viability is questionable? Do not forget what we got after withdrawing from Gaza - we got Hamas and terrorism. We have to be realistic."
Economy and Trade Minister Naftali Bennett also dismissed Peres's claims, adding that the President was misrepresenting Israeli public opinion.
"I respect the president and hold him in esteem," Bennett said, "but contrary to what he said, most of the Israeli public strenuously opposes a retreat to [pre-]1967 lines and understands that it will import Hamas terror to the cities of the Sharon region and central Israel."
Bennett added, "The Israeli public, which has experienced the results of the Oslo Accords in the form of thousands of murdered victims, knows with its healthy senses that the road to peace and security passes through strength, not weakness and retreats."
The office of president in Israel is devoid of political powers. Peres has a different view of his role, however, and regularly intervenes in diplomacy.