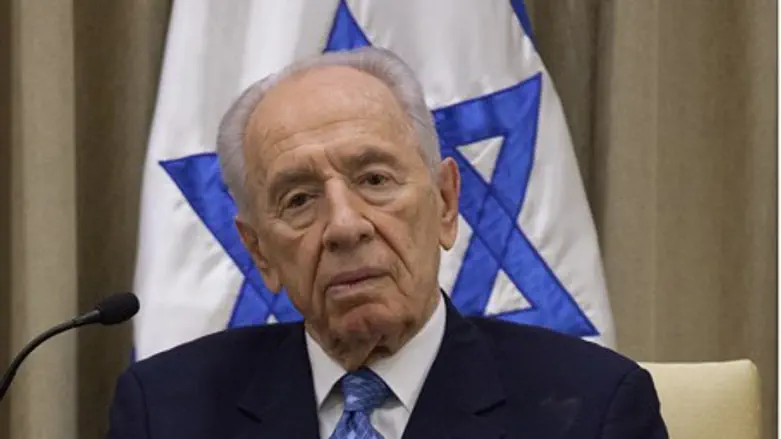 President Shimon Peres
Israel news photo: Flash 90
President Shimon Peres plans to tell Arab leaders that the overwhelming majority of Israeli citizens favor a return to the 1949-1967 borders, according to Maariv reporter Shalom Yerushalmi.
Peres is planning to speak Sunday evening at a WEF economic conference in Jordan.
Among those present will be Palestinian Authority Chairman Mahmoud Abbas, Jordan's King Abdullah, and United States Secretary of State John Kerry. Peres reportedly plans to address Abbas directly in his speech.
Yerushalmi quoted Peres' planned statement to Abbas, "You are my partner and I am your partner. Let's promote peace. I know that you know that there aren't many differences between us. I know that you know that the differences that exist can be bridged."
"Israel wants peace. There is an overwhelming majority here that favors a diplomatic solution of 'two states for two peoples' on the 1967 lines, with mutually agreed and equitable changes to the border," Peres reportedly plans to say.
He reportedly will praise the Arab League Peace Plan, which would entail Israel giving up nearly all of Judea and Samaria and repatriating many descendants of Arabs who fled Israel in 1948.
There will be roughly 800 representatives from 60 countries at the WEF conference. Of them, 430 will come from Middle Eastern countries.