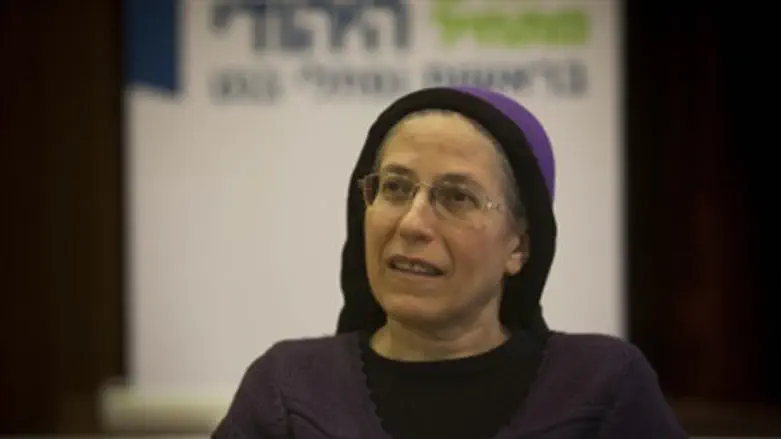 MK Orit Struk
Israel news photo: Flash 90
MK Orit Struk challenged Electric Corporation Director Yiftach Ron-Tal during a meeting of the Knesset's Economics Committee on Wednesday. Struk asked Ron-Tal why the Electric Corporation does not cut off Palestinian Authority households that do not pay for electricity as it does for Israelis.
Many PA residents do not pay their electric bills. The Electric Corporation is owed a total of 730 million shekels by PA residents.
Ron-Tal told Struk he could not answer her question. "I cannot say why an Israeli citizen who does not pay for the electricity he uses is disconnected from the power grid, while a Palestinian is not, and keeps getting electricity without paying," he said.
"If we are told by the diplomatic staff to collect the debt from Palestinian consumers, we will be happy to do so," he added.
Two weeks ago Struk asked Minister of Energy and Water Silvan Shalom whether the reason electricity rates have gone up for Israelis is to cover the cost of providing electricity to Palestinian Authority residents who do not pay for the service.
Shalom replied, "The issue you've brought up is a painful one. It is outrageous, and I am taking vigorous action."
"There is no way that the PA's debts can be allowed to go unpaid," he continued. Under the Oslo Accords Israel has the right to deduct the debts from the tax money it collects on the PA's behalf, he noted.