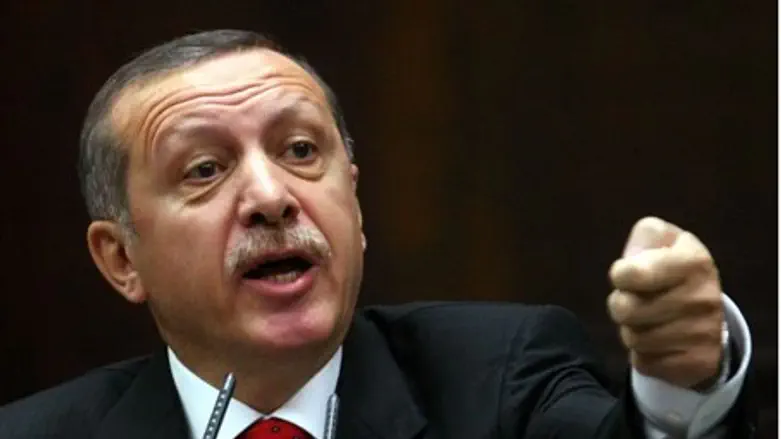 Turkey's Prime Minister Recep Tayyip Erdogan
AFP/File
Turkish Prime Minister Recep Tayyip Erdogan on Tuesday said the Israeli air raids on Syria were "unacceptable."
"No excuse can justify this operation," Erdogan told ruling party lawmakers in parliament after Israel's weekend strikes on Syrian weapons sites, intended to prevent "game changing" weaponry from reaching Hizbullah.
Erdogan said the Israeli attacks were a "golden opportunity" for his one-time ally President Bashar al-Assad to cover up massacres of opponents. 
"Assad is trying to cover up what happened at Banias by using the Israeli raids as a pretext," said the Turkish premier, referring to a crackdown by
Assad's troops and militiamen in the Mediterranean city.
Meanwhile, Turkish and Israeli officials have come "close" to a deal on compensation for the 2010 raid on a Gaza-bound flotilla after talks in Jerusalem on Monday, AFP reported.
"The meeting was positive," Prime Minister Binyamin Netanyahu's office said in a statement.
"The two teams have a project but clarifications are still needed on some issues. The two sides expect to reach an accord in the near future," it said, without giving details.
Channel 10 News also reported of a positive meeting at the foreign ministry.