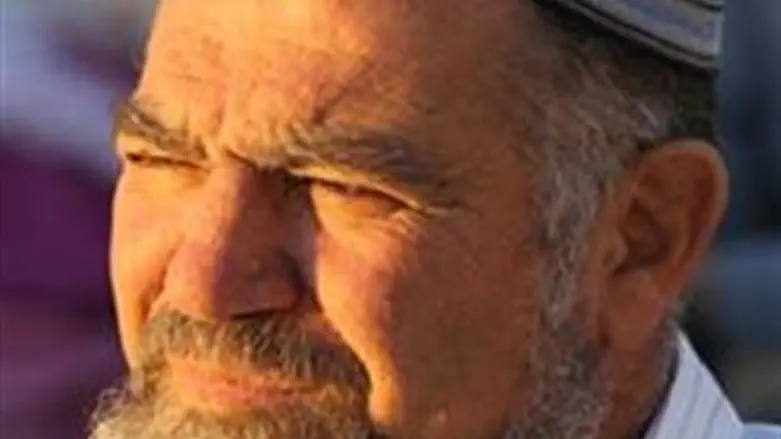 Gershon Mesika
Flash 90
Samaria Regional Council head Gershon Mesika has moved his offices to the Tapuah Junction, where a terrorist murdered Israeli man Evyatar Borovsky  on Tuesday.
Mesika relocated two structures belonging to the regional council, and is running the council from there.
He called Tuesday for tighter security on roads and at intersections in the area. He also called to restore checkpoints at several points where checkpoints had been removed as a "good-will gesture" to the Palestinian Authority.
On Wednesday, he asked Prime Minister Binyamin Netanyahu and Defense Minister Moshe "Bogie" Yaalon to allow the construction of a new Jewish town "as a fitting response to the increase in terrorism in Judea and Samaria."
Economy and Trade Minister Naftali Bennett discussed Tuesday's terrorist attack on his Facebook page on Wednesday.
"I am a minister in the government of Israel. The responsibility for Israeli citizens' security lies on our shoulders," he wrote.
"We will do whatever we can to provide this security, and to give a fitting Zionist response to this murder," he said.