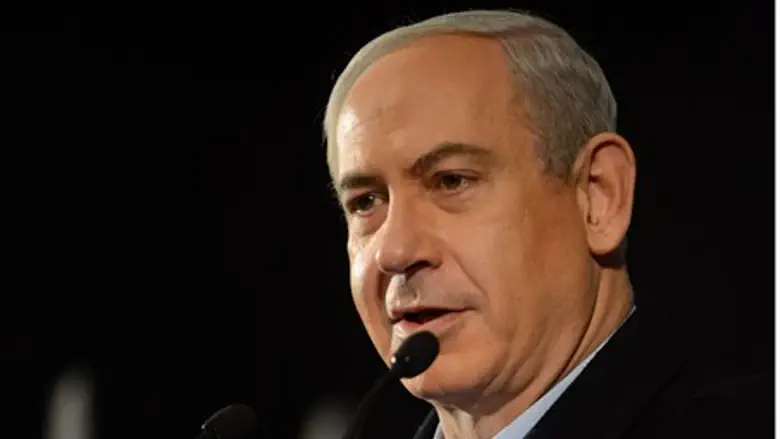 PM Binyamin Netanyahu
Israel news photo: Flash 90
The conflict between Israel and the Palestinian Authority is not over land, Prime Minister Binyamin Netanyahu said Wednesday, speaking in a meeting with senior officials in the Foreign Ministry.
The conflict, he said, is over Israel's very existence. In proof, he pointed to the Israeli withdrawal from Gaza in 2005, which included the forced removal of thousands of Jewish residents of the area.
Israel got rocket attacks in exchange, he said.
The Palestinian Authority does not wish to recognize Israel as the national homeland of the Jewish people, he continued. However, he said, Israel remains willing to restart negotiations with no preconditions.
Netanyahu is the acting Foreign Minister until a verdict is reached in the case of Avigdor Lieberman, Netanyahu's choice for Foreign Minister, who faces corruption charges.
PA Chairman Mahmoud Abbas has stated that the PA will not recognize Israel as the Jewish state. Abbas argues that terming Israel the Jewish state would effectively mean giving up the Arab demand that millions of descendants of Arabs who fled pre-state Israel be given the "right of return" to modern Israel.