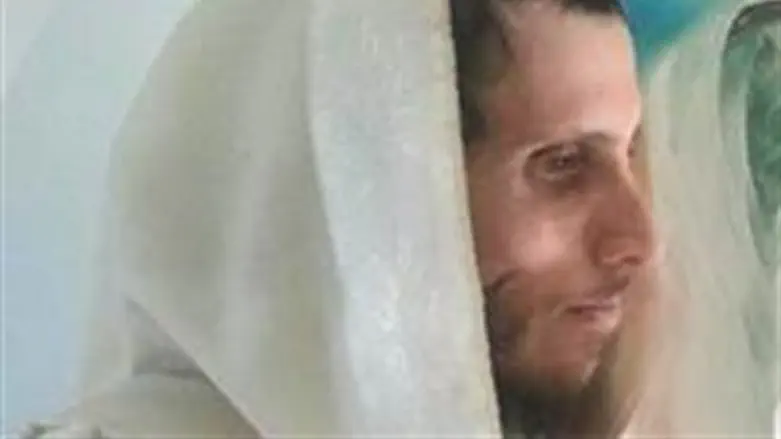 Evyatar Borowsky
Family of Evyatar Borowski
Baruch Borovsky, the father of Evyatar Borovwsky, who was killed in the terrorist attack this morning at the Tapuach junction in Shomron (Samaria) said that upon originally heard news of the attack, he was unable to come to grips with the reality of the situation.
"I saw the attack on television and knew it was not good, but I ignored it, hoping for the best, and moved on… until I received the message that the victim was Evyatar," he said.
"I did not tell my wife anything," he told Galei Tzahal Radio.
"He was a tzaddik, a righteous man," Baruch said of his son, Evyatar, who was in the middle of a medical clowning course. That was "his life's mission", he said.
"He was not afraid to live in this area despite my efforts to dissuade him from living there."
Evyatar was murdered at the age of 31 on Tuesday morning by an Arab from the nearby Arab town of Tul Karem.
He was the father of five children, the oldest of which is seven years old.
The terrorist stabbed Evyatar in the upper body.
Magen David Adom teams arrived at the scene and pronounced him dead on the spot.
He will be laid to rest in Kfar Hassidim in the Zebulun Valley at the foot of the Galilee, where he grew up.