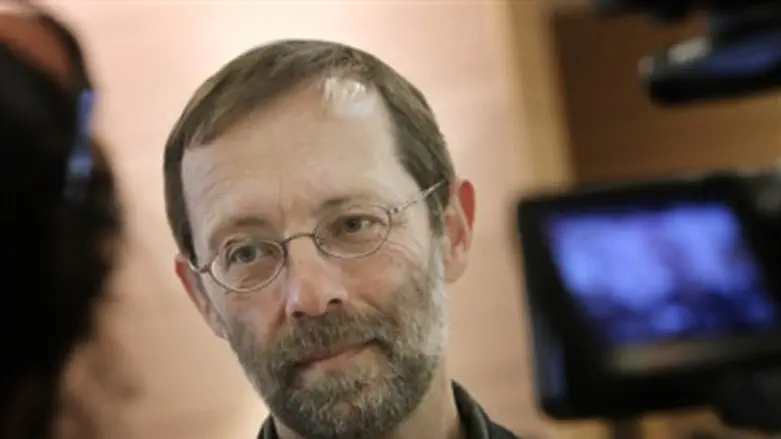 MK Moshe Feiglin
Israel news photo: Flash 90
As a Knesset member, Moshe Feiglin(Likud-Beyteinu) ostensibly has immunity from prosecution on matters relating to politics and public safety, and should have free access to any cultural or historic site. That seems to be the case, except in regard to one site – the Temple Mount, from which Feiglin has been essentially banned.
The reason for this, the Justice Ministry said Monday, was because Feiglin's "behavior" was not in line with what was expected from a Knesset member. "We have decided to prevent MK Feiglin from ascending the Temple Mount based on his previous behavior. As a result we have informed MK Feiglin that we do not intend to coordinate a visit for him to the Temple Mount with police."
The decision, according to the Ministry, was taken by its highest echelons and was authorized by Attorney General Yehuda Weinstein, as well as top police officials. "The police, security, and judiciary all have a list of reasons to prevent MK Feiglin from ascending the Temple Mount. Allowing him to do so is likely to cause potential security damage to the state. As such, we have issued this directive," the Ministry said.
The statement came as Feiglin was preparing for his monthly visit to the Mount. Feiglin received the message late Sunday, hours before he planned to visit the Mount.
The Temple Mount Organizations lobby group, which represents individuals and groups lobbying for free access to the Mount, accused Prime Minister Binyamin Netanyahu of being behind the Feiglin ban, and called for a criminal investigation against the Prime Minister.