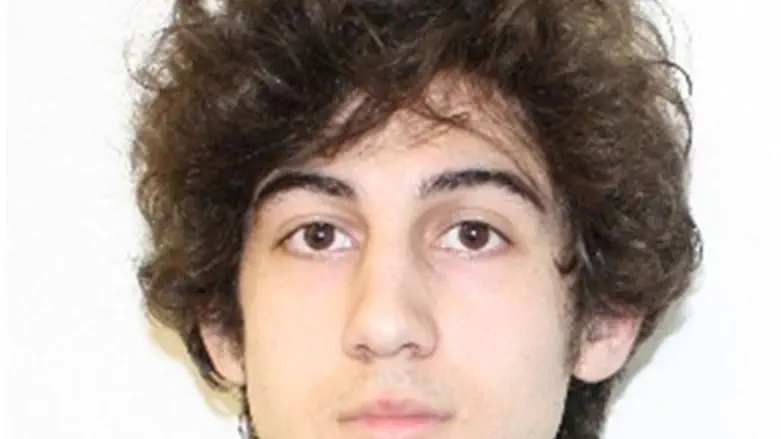 A picture released by the FBI of Dzhokhar Tsa
AFP photo
The teenaged Boston bombing suspect has been moved to a prison medical facility, officials said Friday, according to an AFP report.
Dzhokhar Tsarnaev, the 19-year-old wounded in a wild escape attempt, was sent to the Federal Medical Center Devens near Boston, U.S. Marshals Service spokesman Drew Wade said in a brief statement. It gave no reason for the transfer or details on his condition.
The facility is about 40 miles northwest of the Boston-area hospital where Tsarnaev had been convalescing since he was found critically wounded in a boat after a citywide manhunt, days after the twin blasts that killed three and wounded 264.
The Federal Bureau of Prisons describes Devens as a facility housing male offenders requiring "specialized or long-term medical or mental health care," according to AFP.
Tsarnaev's 26-year-old brother Tamerlan, the other suspect in the attack, died in a shootout with police last week as the pair tried to flee Boston in a hijacked car, reportedly with plans to drive to New York and set off more bombs in Times Square.
New York police say they had at least six bombs with them. Officials say the younger Tsarnaev confessed to this under interrogation after his capture.
Dzhokhar Tsarnaev has been charged with using a weapon of mass destruction and could face the death penalty if convicted in U.S. federal court.
There have been mounting questions in the United States about whether the U.S. authorities missed crucial signals, about Tamerlan in particular, that should have raised suspicions about the brothers before the bombings.
On Wednesday, the interfaith group Americans for Peace and Tolerance said that the mosque attended by the two brothers "has a curriculum that radicalizes people."
The mosque has reportedly been associated with other suspected terrorists and is affiliated with the controversial Muslim American Society, APT said.
The FBI told lawmakers this week that Tamerlan Tsarnaev sent text messages to his mother as early as 2011 suggesting he was willing to die for Islam.
(Arutz Sheva's North American Desk is keeping you updated until the start of Shabbat in New York. The time posted automatically on all Arutz Sheva articles, however, is Israeli time.)