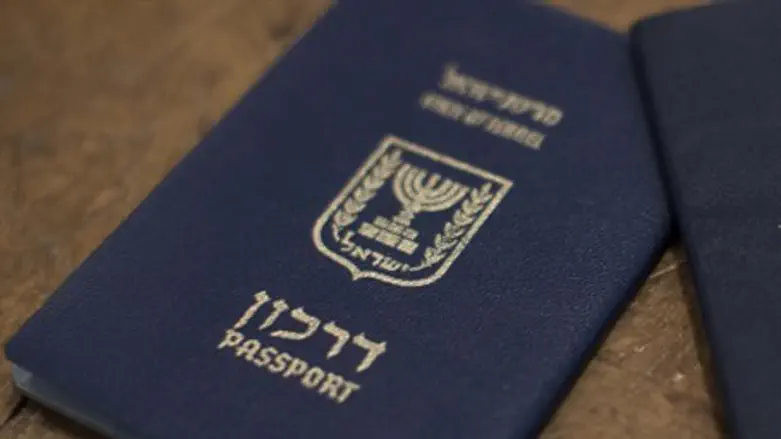 Israeli passport (illustrative)
Flash 90
An Iranian citizen has been arrested for spying on Israeli sites in an apparent search for a target, Channel 2 news reports. The man was found to be in possession of a false Israeli passport.
He had received the false passport in Malaysia and had successfully used it to enter Nepal and Sri Lanka.
He was seen by an Israeli as he spied on the Israeli embassy in Kathmandu, Nepal. He reportedly confessed to the suspicions against him.
Last year an Iranian agent was deported from India for spying on the Chabad House in Koregaon Park and other Jewish targets. Later in the year an Iranian spy ring was discovered in Turkey.
United States intelligence sources have reported that Iran may be spying on Israel from its northern border with Syria.