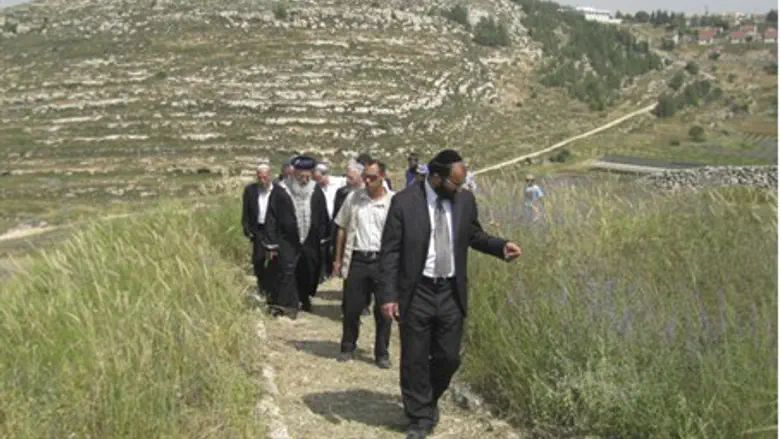 The hills of Samaria (Shomron)
Israel news photo: Flash 90
A poll by the Geocartography Institute shows that 80% of the Israeli public supports the extension of Israeli sovereignty to the Biblical heartland of Judea and Samaria.
The poll will be presented at a conference at Ariel University, at the end of the month.
Over one third of the public thinks that sovereignty should be extended to the entire area of Judea and Samaria, while almost 25% believe that the sovereignty should be limited to the so-called settlement blocs.
Only 20% of the public said that the sovereignty should only be extended as part of a peace deal with the Arabs.
The support for the idea of sovereignty is not limited to the nationalist part of the political spectrum. About 60% of the respondents who defined their views as leftist agreed "to some extent" with the statement that Israel should extend its sovereignty to at least part of Judea and Samaria. 42% of those who defined themselves as leftist agreed to some extent with the statement that international law should recognize Israel's sovereignty in Judea and Samaria.
Yehudit Katzover and Nadia Matar of Women in Green said in response that "the findings may come as a surprise to part of the Israeli public, but they do not surprise us one bit. In the last few years we have been all over the country, and wherever the question of sovereignty comes up, the idea receives wide support."
They called upon the government to "listen to the people" and apply sovereignty to Judea and Samaria.