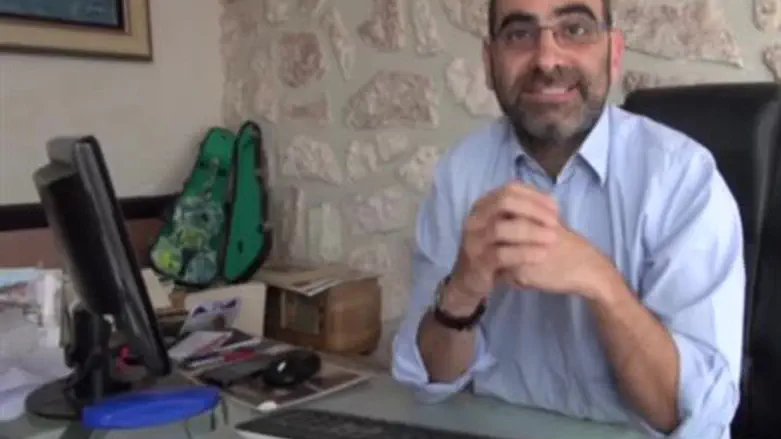 Avraham Azoulay
Hezki Ezra
Avraham Azoulay, formerly a resident of the French city of Toulouse and the editor of Le P'tit Hebdo, a publication that caters to French speaking Jews worldwide, said on Sunday that he is not surprised by the rise of anti-Semitic incidents in France.
A report released by Tel Aviv University on Sunday noted a 30 percent rise in anti-Semitic incidents worldwide in 2012.
The report linked the March 2012 shooting at a Jewish school in Toulouse, where a Muslim gunman killed four, to a series of copycat attacks, particularly in France, where physical assaults on Jews almost doubled.
"I'm not surprised that France appears at the top of the list," Azoulay told Arutz Sheva. "I remember 13 years ago we were shocked by the desecration of Jewish cemeteries, and now it's murders. What will be next?"
"The deteriorating economic situation creates a negative atmosphere and, of course, the weakness of leaders who do not want a confrontation with Islam" are reasons for the high level of anti-Semitism in France, said Azoulay, adding, "Another reason is the immigration of hundreds of Muslims who come to France and feel comfortable there."
He said, "Today, a Muslim who attacks Jews knows he won't be punished. Jews do not threaten France, but Arabs do."
"Currently there are about 450 thousand Jews in France," said Azoulay. "There's a lot of assimilation and some immigrate to the United States and Israel, but it is only those who have money. Those who don't, have to stay. Jews feel threatened every day and are exposed to danger in areas that have been marked as Jewish. Unfortunately it still has not reached the stage when they say 'enough.'"
Asked whether he believes things will be better within five years, Azoulay was not optimistic, predicting, "The anti-Semitism in France will increase every year. The economy is not going to improve and Islam is taking over France. Aliyah to Israel is inevitable. Ultimately, Israel is the safest place."