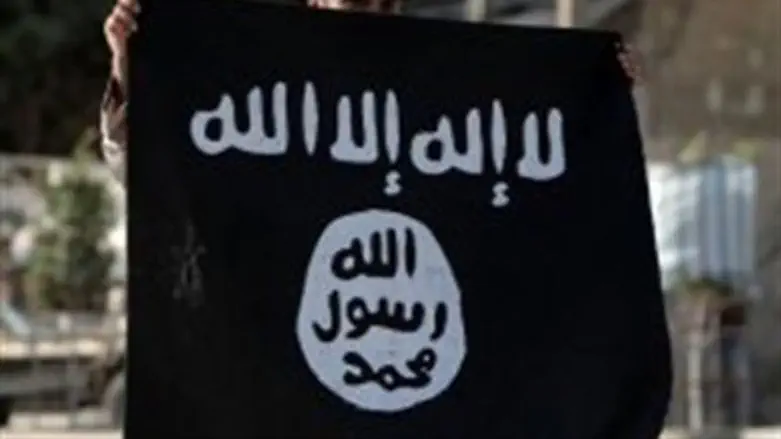 PA Salafi holds Al Qaeda-linked flag in Gaza
AFP photo
Three members of the French feminist group FEMEN burned an Islamic flag this week outside the Grand Mosque of Paris. The flag-burning was carried out as a protest of oppression of women in the Muslim world.
A Tunisian activist set fire to the flag, on which was written the declaration of Islamic faith, "There is no God but Allah, and Mohammed is His messenger."
She and two other Arab women who took part in the flag-burning were shirtless during the event. The women wrote slogans on their torsos including "Arab women against Islamism" and "Freedom."
The protest was one of several to take place across Europe following a Muslim preacher's call to kill Tunisian woman Amina Tyler, a FEMEN activist, for having shared naked pictures of herself on Facebook.
Tyler put up pictures of her naked body with the words, "My body belongs to me" written on it in Arabic. She could face prison if it is proved that she posted the pictures while in Tunisia.
Salafi preacher Adel Almi said Tyler should be lashed under Islamic law, but that her case calls for a harsher punishment – death – "because what she did is an epidemic."
FEMEN responded by condemning Almi and calling, "Long live the topless jihad against infidels." The group declared Thursday, April 4, "International Topless Jihad Day," and topless women protested outside mosques and Tunisian embassies in several countries.