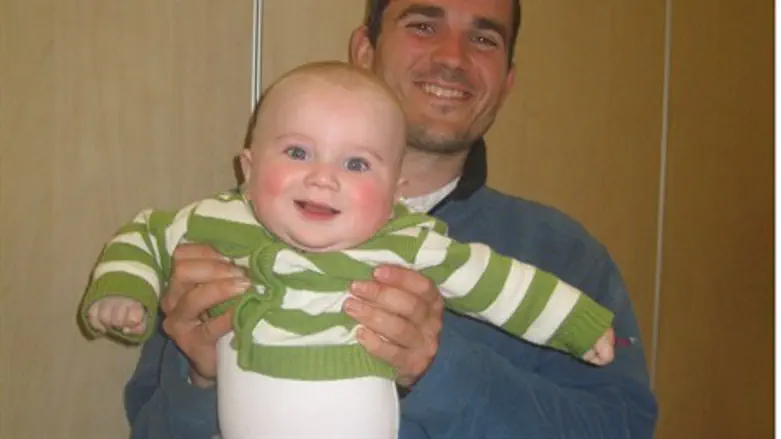 Asher and Yonatan Palmer
Courtesy of Palmer family
The lawyer who represented the Palmer family in the trial of Wael Salaman Mohammed el-Arjah, the terrorist who headed the gang that murdered Asher and Yonatan Palmer, hailed the military court's decision Wednesday as a landmark decision. The court convicted Arja of murder and determined that the gang threw rocks at Asher Palmer's car with intent to kill.
Attorney Adrian Agassi said, "Today we witnessed a landmark decision by the military court here in Judea and Samaria, who convicted Wael Arja, the ringleader of a band of terrorists, who for a long period of time used terrorist tactics by throwing rocks from a moving car, to oncoming vehicles. It was a method which was deliberately thought of by them in order to cause maximum damage."
"The three judges that these were continuous attempts of murder and that it wasn't a random kind of an incident," explains Yehudit Tayar, who has been accompanying the trial and writing on it for Arutz Sheva since its first session, while strengthening the Palmers throughout it.
Jeff Daube of the Zionist Organization of America, who has also been present at many of the sessions, noted that Asher Palmer was an American citizen and that the ZOA is rallying congressmen, senators and officials in the State Department and Department of Justice to enforce U.S. laws and go after Arab terrorists who are responsible for the murder of American citizens.
Sentencing is due Thursday and Attorney Agassi said that he hopes the court will hand down consecutive life sentences for the murders of the father and son. Such a sentence could have a deterrent effect on rock throwers, he said.