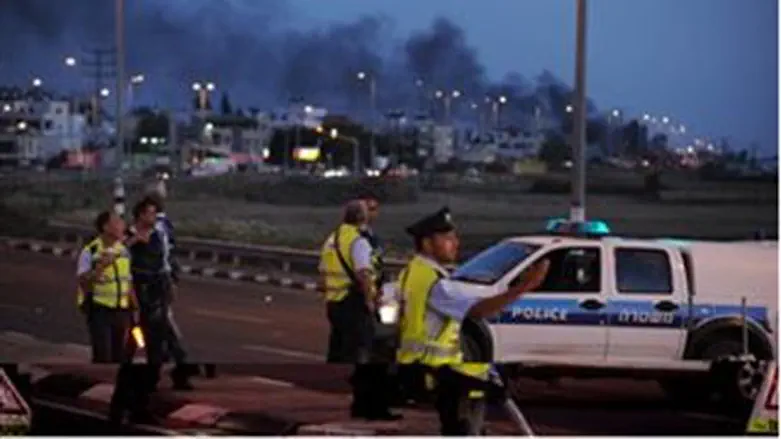 Rock attack in Samaria (archive)
Israel news photo: Flash 90
A young woman sustained a head wound in Samaria on Saturday night when Palestinian Authority Arab attackers hurled rocks at the vehicle she was riding in.
The woman, age 25, was treated at the scene by medics before being rushed to a hospital, where she was admitted in fair to good condition.
A baby that was also riding in the car was miraculously unhurt in the attack, but the vehicle was damaged by the large rock that struck the car.
Also on Saturday night, a four-year-old boy was wounded in a similar terror attack on the road.
On Thursday evening, three members of the Border Guard police force were lightly wounded when 15 Arabs hurled stones at their unit at the Nachal Tzefirah stream. The attack occurred next to the Samaria (Shomron) Arab village of Qatane, not far from the Jewish community of Har Adar, in the Judean Hills, west of Jerusalem.
Two of the police officers were treated at the scene. The third required hospitalization.
He, too, required admission to a hospital for injuries sutained in the attack.