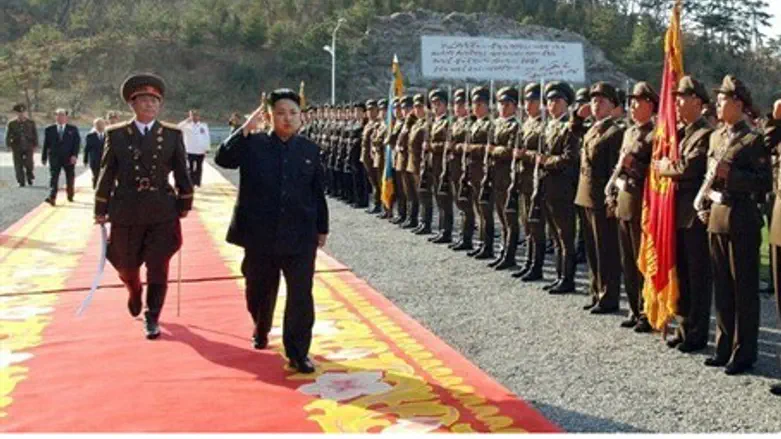 North Korean leader Kim Jong-Un
AFP file
Iran, North Korea and Syria twice blocked attempts at the United Nations on Thursday to agree on the first treaty on the conventional arms trade.
The treaty is now expected to be put to a full meeting next week of the 193-member UN General Assembly, where it is almost certain to be passed.
"This is not a failure, today is success deferred and deferred by not very long," Britain's chief negotiator Jo Adamson said.
Conference chairman Peter Woolcott said the blocking of the treaty meant that the required consensus was not possible, the AFP news agency reported.
Countries from every region of the world said they would back the move to take the treaty to the General Assembly after the failure of the latest two-week negotiating conference.
There was widespread disappointment after envoys from Iran, North Korea and Syria twice blocked Woolcott's attempts to pass the draft treaty by consensus.
Iran and North Korea said there were too many restrictions in the draft. Syria said that it should be more explicit on supplying arms to "terrorists" and "non-state groups."