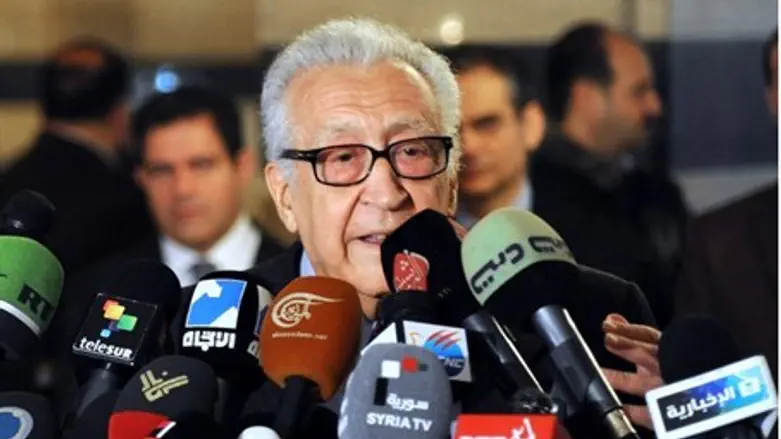 UN-Arab League peace envoy Lakhdar Brahimi
AFP file
The United Nations is moving about half of its 100 international staff still in Syria out of the country due to the growing danger, diplomats said Monday.
The Damascus office of UN-Arab League envoy Lakhdar Brahimi will be closed as part of the new measures, diplomats told the AFP news agency ahead of an official UN announcement.
Brahimi's staff will be moved to Cairo or Lebanon.
"The UN has told us that this is because of the growing danger in Damascus," a UN diplomat told AFP on condition of anonymity. "There have been suicide bombs and a number of attacks very near the UN mission."
The United Nations has a huge humanitarian operation in Syria aiming to feed and help more than two million Syrians caught in the two-year-old conflict pitting President Bashar al-Assad against rebels fighting to oust him.
Most of the distribution work is now carried out by Syrian staff and through the Syrian Red Crescent.