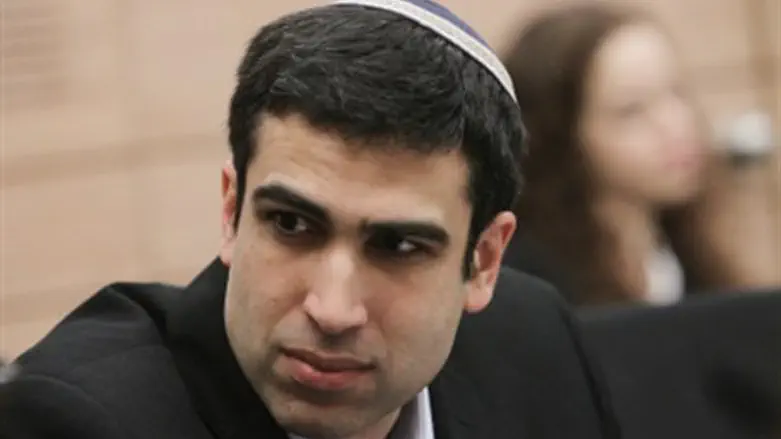 MK Yoni Chetboun
Israel news photo: Flash 90
MK Yoni Chetboun of the Bayit Yehudi party sharply criticized the prime minister Saturday evening for his decision to apologize to Turkey over the Mavi Marmara incident.  
"Relations with Turkey are very essential for Israel's national security and international status," MK Chetboun said. "Turkey is one of the more moderate countries in the Muslim world and it is proper that we have diplomatic relations with it.
"The crisis we found ourselves in after the flotilla events certainly downgraded our status, and rehabilitation of relations is an extremely important national mission.
"And yet, Israel does not have the privilege to apologize for its soldiers actions, when they acted in accordance with the principles of the IDF's ethical code and its definition of 'the purity of arms.' The apology amounts to a knife-stab in the back of the IDF's combat soldiers and commanders. It sends a grave message to our soldiers, 'we don't have your backs.' As a soldier and commander in all sectors of warfare I can testify that government backing is critical for the soldier at the front."
The apology to Turkey will cause more damage than good, the new MK said. "What is more, it constitutes a dangerous precedent that will encourage anti-Zionist organizations to continue [operating] the mechanism of delegitimizing Israel in general and the IDF in particular."
MK Chetboun, a major in the reserves, served as an officer in the Golani Brigade's elite Egoz reconnaissance unit.