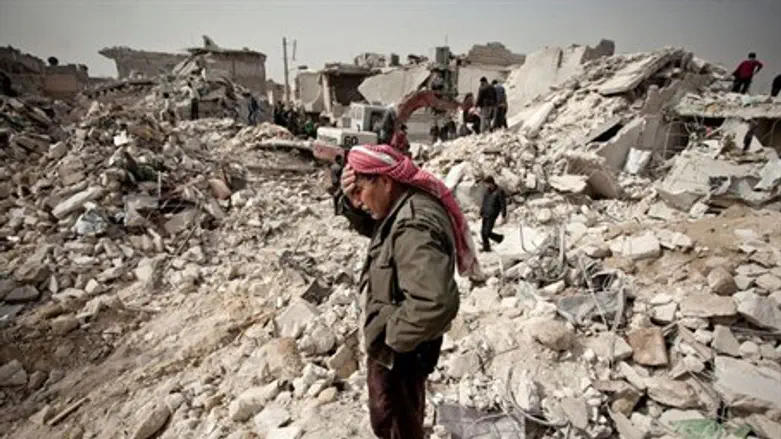 destruction in Syria
AFP file
An Israeli source confirmed Tuesday that chemical weapons were used in attacks on the cities of Aleppo and Damascus in which 25 people were killed and dozens more injured.
Both Syrian rebels and the Assad regime had claimed that chemical weapons were used, but there had been no conclusive proof. Each side is accusing the other in the early morning attack.
Prime Minister Binyamin Netanyahu and United States President Barack Obama are expected to discuss the volatile situation during Obama's visit to Israel this week.
According to The Guardian, Netanyahu will ask Obama to support an attack on Syria if it is discovered that Assad is sending weapons to Hizbullah. He is reportedly particularly concerned about the possibility that Hizbullah will obtain long-range missiles.
Syrian rebels say Assad's regime has already sent chemical weapons to Hizbullah. An Israeli expert made similar claims in March, and warned that Syrian rebels pose a greater threat.