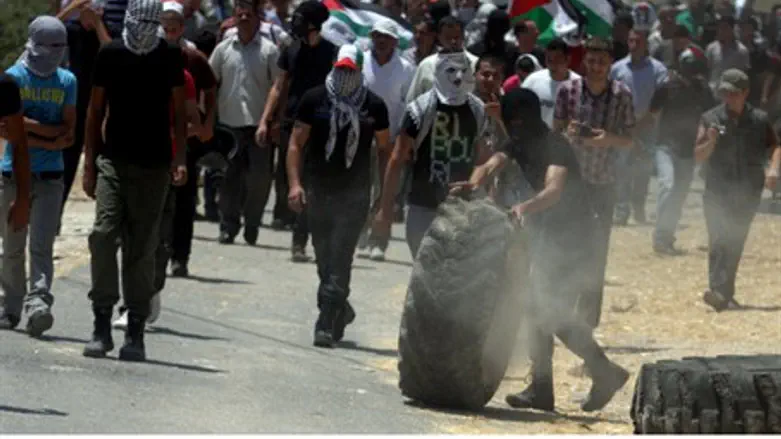 Arab rioters (archive)
Flash 90
A Palestinian Authority Arab terrorist was shot and killed by IDF soldiers, during a clash that broke out on Tuesday evening between soldiers and Arabs in Al-Fawwar, near Hevron.
Two other Arabs were wounded in the incident. The Palestinian Red Cross evacuated them to hospital and their condition is not clear.
An initial investigation of the incident, conducted by the IDF's Judea Brigade, found that it began when Arabs started throwing firebombs and rocks at Israeli cars traveling on Highway 60, the main road in the area.
An IDF reserve force that was stationed in the area immediately began to chase the terrorists who fled into Al-Fawwar.
When the forces entered the town, riots began during which the soldiers felt a real threat to their lives, and started firing.
PA security officials told the AFP news agency that the dead terrorist was a member of the Hamas terrorist group.
They named the dead man as Mahmud al-Titi, 23.
An army spokeswoman told AFP she had no immediate word on any clash in the area.